News > Podcasts > introduction EN > Revamp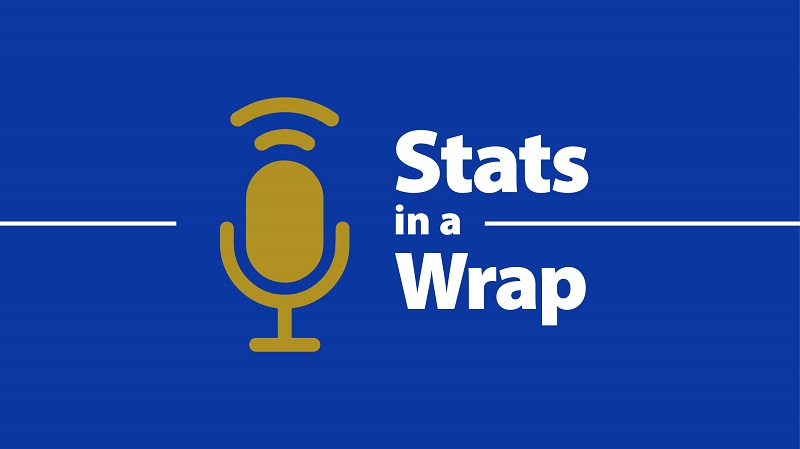 Introduction
From changing travel habits and reducing our environmental footprint to youth employment trends and the growing interest in local food supply – our world does not stand still and our society is constantly changing in response to global events.
But do the changes we experience or initiate at our personal level also show on a bigger scale, across European society? Do the statistics and data confirm what we see in our daily lives?
The podcast series 'Stats in a wrap' looks at the world through the eyes of statistics. Its aim is to pick the most delicious morsels and striking flavours to provide insights into the unexpected, the quirky and downright peculiar perspectives that only the numbers can reveal.
Listen to our monthly episodes below or subscribe to our podcast on YouTube, Google Podcast, Apple Play and Spotify. Alternatively, you can use this
rss feed URL in other podcast players.
The opinions expressed in the podcasts reflect solely the point of view of the speakers. They can in no way be taken to reflect the position of Eurostat, the European Commission or the European Union.
News > Podcasts > latest episode
Season 2
Episode 1: What is experimental statistics?
Released on 22 February 2023
In this episode we talk about the intriguing oddities of experimental statistics. About what happens when the solid dependable world of official statistics mixes it up a little bit with some innovation ranging from Airbnb bookings to electric smart meters.
Søren Andersen and Kirsten Balling from Statistics Denmark, together with Christophe Demunter and Simon Bley from the Eurostat tourism department, as well as Albrecht Wirthmann and Agnieszka Zajac from Eurostat's experimental statistics team discuss the topic with Jonathan Elliott to discover the endless new opportunities offered by innovative approaches to collecting data.
Episode 1: What is experimental statistics?
English
Download
Guests
Christophe Demunter, Team leader, Tourism statistics, Eurostat
Agnieszka Zajac, Statistical Officer, Innovation and Trusted Smart Statistics, Eurostat
Simon Bley, Statistical officer, Tourism statistics, Eurostat
Kirsten Balling, Director Economic statistics, Statistics Denmark
Søren Schiønning Andersen, Director of Business statistics, Statistics Denmark
Albrecht Wirthmann, Head of Unit, Methodology and innovation in official statistics, Eurostat
Host: Jonathan Elliott
Links to further reading
News > Podcasts > Season 1 Episodes