The EU Member States produced almost 193 thousand tonnes of gingerbread in 2019, worth around €504 million. Compared with 2009, gingerbread production decreased 17% by weight.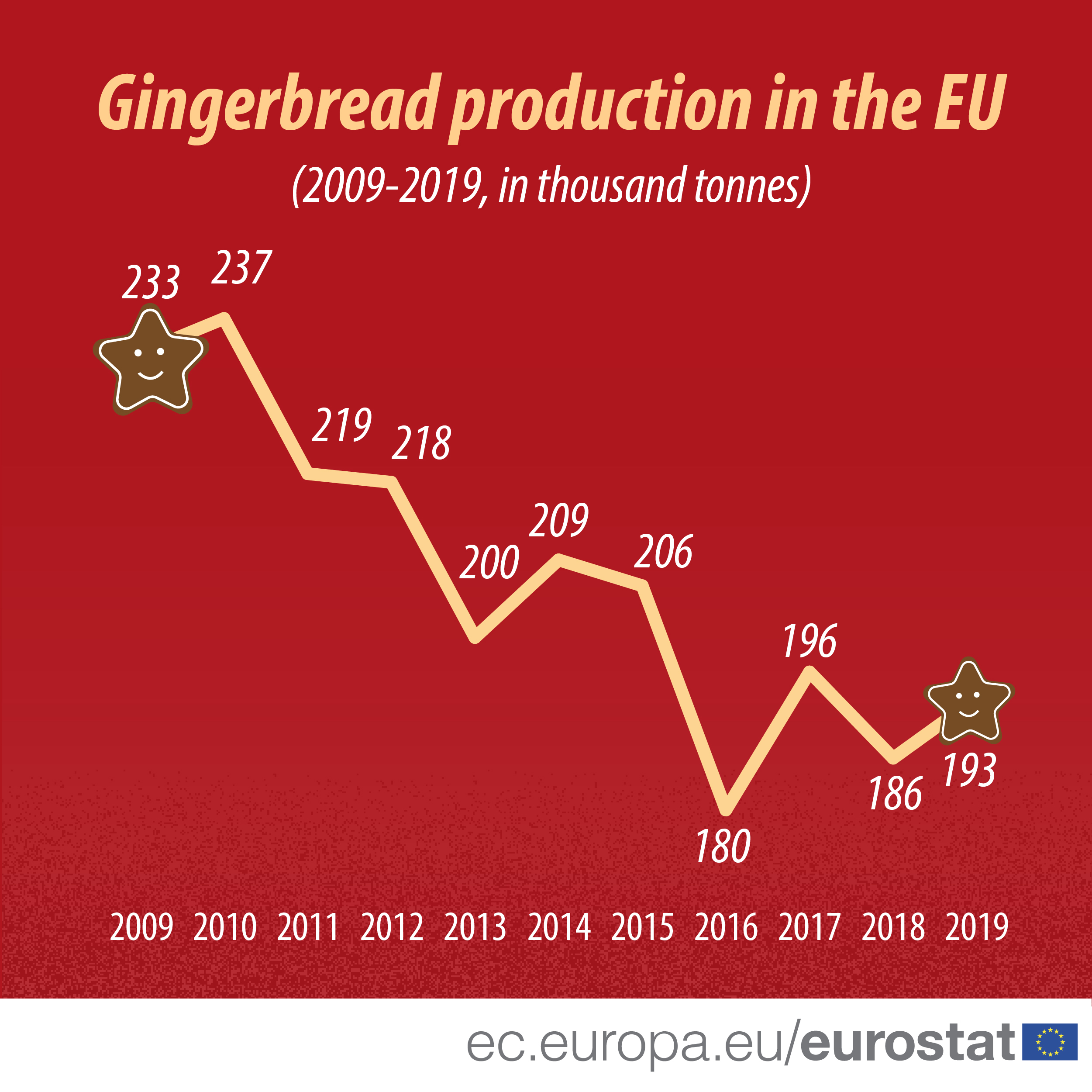 Source dataset: DS-066341
Among the EU Member States, Germany produced the most gingerbread (86 thousand tonnes), accounting for almost half (45%) of total EU gingerbread production by weight, followed by the Netherlands (42 thousand tonnes, 22%) and Poland (32 thousand tonnes, 17%). These three EU Member States produced over three quarters (83%) of total EU gingerbread production in 2019.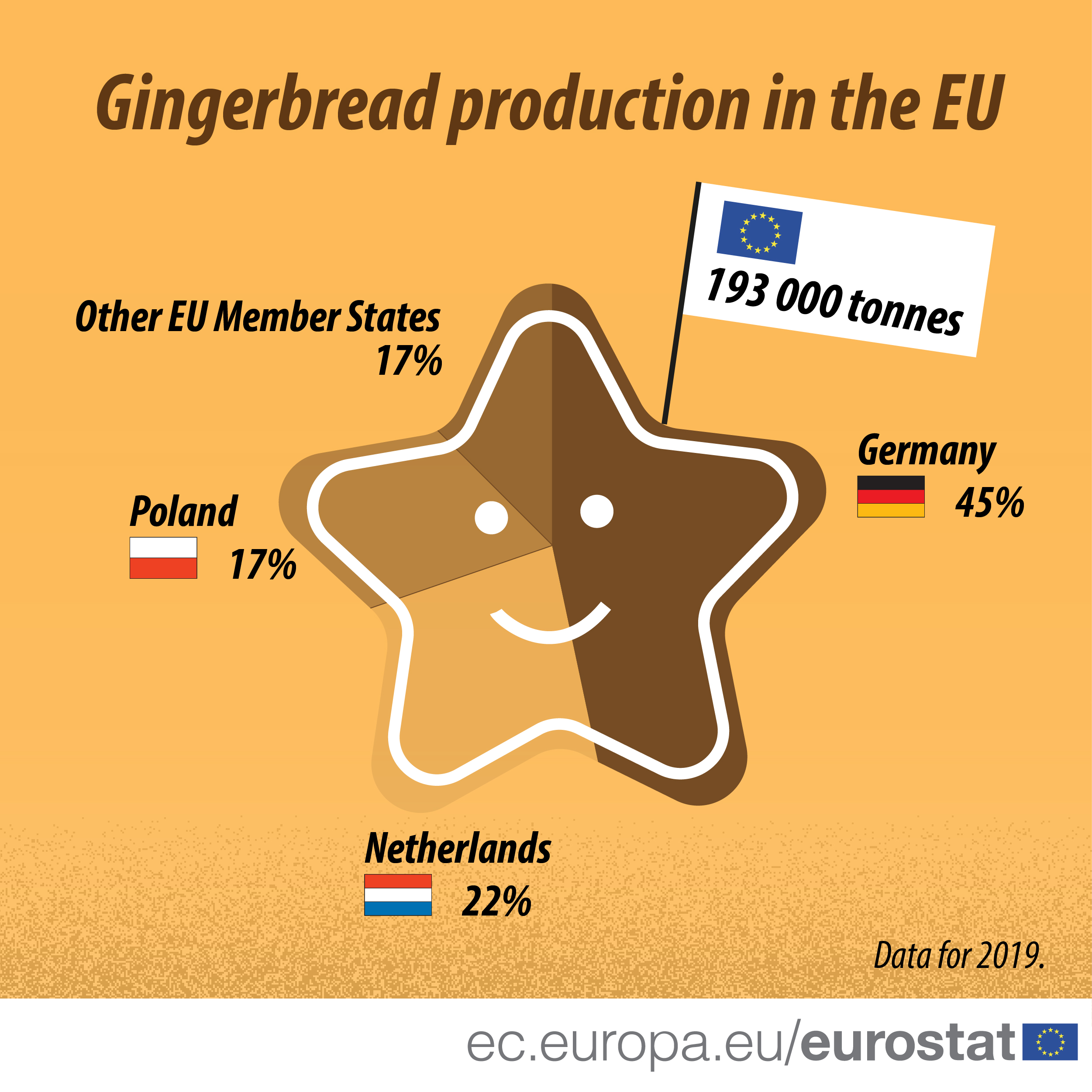 Source dataset: DS-066341
Notes:
The sampling frame of the survey includes all enterprises, authorities and organisations that carry out any target industrial activity and have 20 employees or more.
The European Union (EU) includes 27 EU Member States. The United Kingdom left the European Union on 31 January 2020. Further information is published here.
To contact us, please visit our User Support page.
For press queries, please contact our Media Support.