In 2018 around 8.9 million people were employed in the European Union (EU) as ICT specialists. The profession was predominately male, as only 17 % (1.5 million) of the ICT specialists were women.
Across the EU Member States, the lowest proportions of female ICT specialists were in Hungary (9 %), Czechia (10 %) and Greece (11 %). The highest shares were in Bulgaria (28 %), Lithuania (25 %) and Romania (24 %).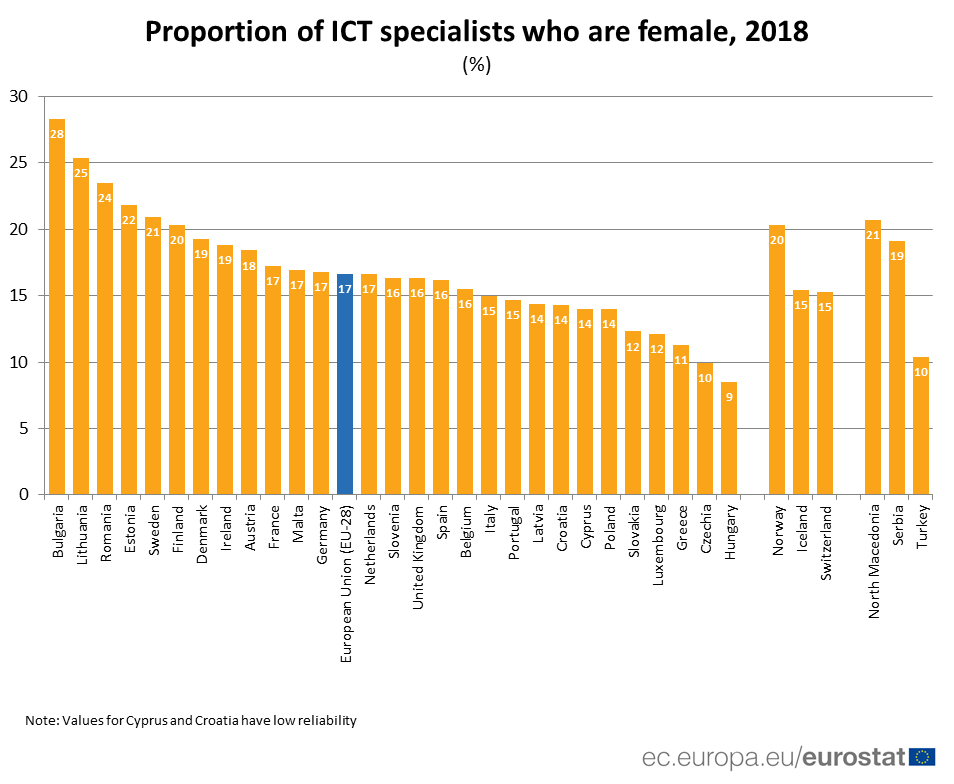 The source dataset can be found here.
These figures are taken from the latest results of the EU labour force survey.
For more information:
To contact us, please visit our User Support page.
For press queries, please contact our Media Support.