Portuguese fashion in Italy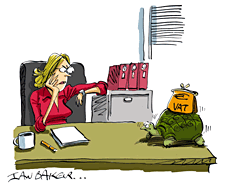 A Portuguese fashion industry association asked the Italian tax authorities to get its VAT refunded for various fashion fairs in Italy.
When applying for refund, the Portuguese association sent the original invoices to the Italian tax authorities as required.
The VAT refund was rightly refused but the Italian authorities kept the original invoices. This created a problem for the Portuguese association which needed the original invoices for accountancy purposes.
Upon the intervention of the SOLVIT centre in Italy, the authorities sent the original invoices back to the applicant.
Solved within 6 weeks.
---
Slovene gets tax on savings refunded
A Slovenian national working and living in Spain applied for a refund for tax on his savings (€207.86), which had been automatically withheld by his bank.
But the Spanish authorities did not refund the amount – in contravention of EU law designed to stop double taxation of savings income.
After SOLVIT's intervention, the Spanish authorities refunded the amount held by the banks.
Solved within 8 weeks.
---
French company gets VAT refund from Germany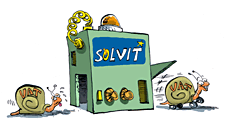 A French company requested a VAT refund from the German authorities – but the request remained unanswered for 10 months.
Thanks to SOLVIT's intervention, the procedure was speeded up and the company received the amount it had asked for.
Solved within 6 weeks.
---
Portuguese football club obtains VAT refund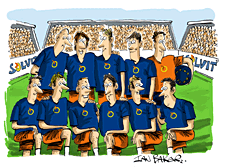 A Portuguese football club bought a player from a Romanian club for €2 500 000, including €475 000 in VAT.
The club claimed a VAT refund from the Romanian authorities, but 8 months later had still received no reply.
After SOLVIT's intervention, the Romanian tax authorities refunded the VAT.
Solved within 4 weeks.