How
SOLVIT

works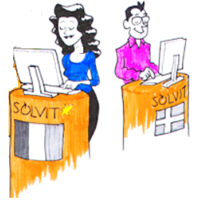 Your case will be handled by two SOLVIT centres:
your local

SOLVIT

centre – home centre
the

SOLVIT

centre in the country where the problem occurred – lead centre.
Once you've submitted your problem to SOLVIT, the home centre will:
contact you within one week and, if necessary, ask you for further information
check whether or not your problem falls within

SOLVIT

's remit
prepare the case and send it to the lead

SOLVIT

centre.
You will be regularly informed on the progress of your case by the home SOLVIT centre. Feel free to contact them if you need an update on how your case is progressing.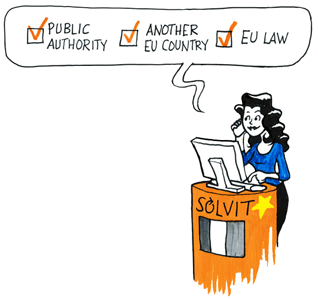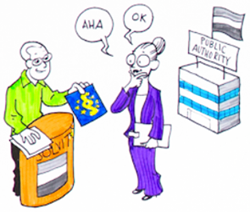 When it receives the case from your home SOLVIT centre, the lead SOLVIT centre will:
confirm within one week whether or not they will accept the case
try to find a solution to your problem together with the responsible authority.
The target deadline for solving problems is 10 weeks from when the lead SOLVIT centre accepts your case.