Together for Rights: the Strategy for persons with disabilities
Welcome to Together for Rights, the European Commission's campaign to promote the rights of persons with disabilities across Europe and beyond.
The Easy-to-read version of this text is available here.
87 million
People in the EU have a disability
50%+
Feel discriminated against
40.9%
Can't meet unexpected expenses
1 million +
under 65s live in institutions.
Despite progress in many areas, persons with disabilities still face considerable barriers in access to healthcare, education, employment, leisure activities and participation in political life.
This issue is not merely a concern for persons with disabilities or advocacy groups but for society as a whole.
Together for Rights campaigns for everyone to enjoy their rights and live as equals in a genuine Union of Equality.
Our goal is to show persons with disabilities, their support network and citizens at large what the EU is doing to ensure that persons with disabilities can effectively exercise their rights.
The EU's ten-year strategy for the rights of persons with disabilities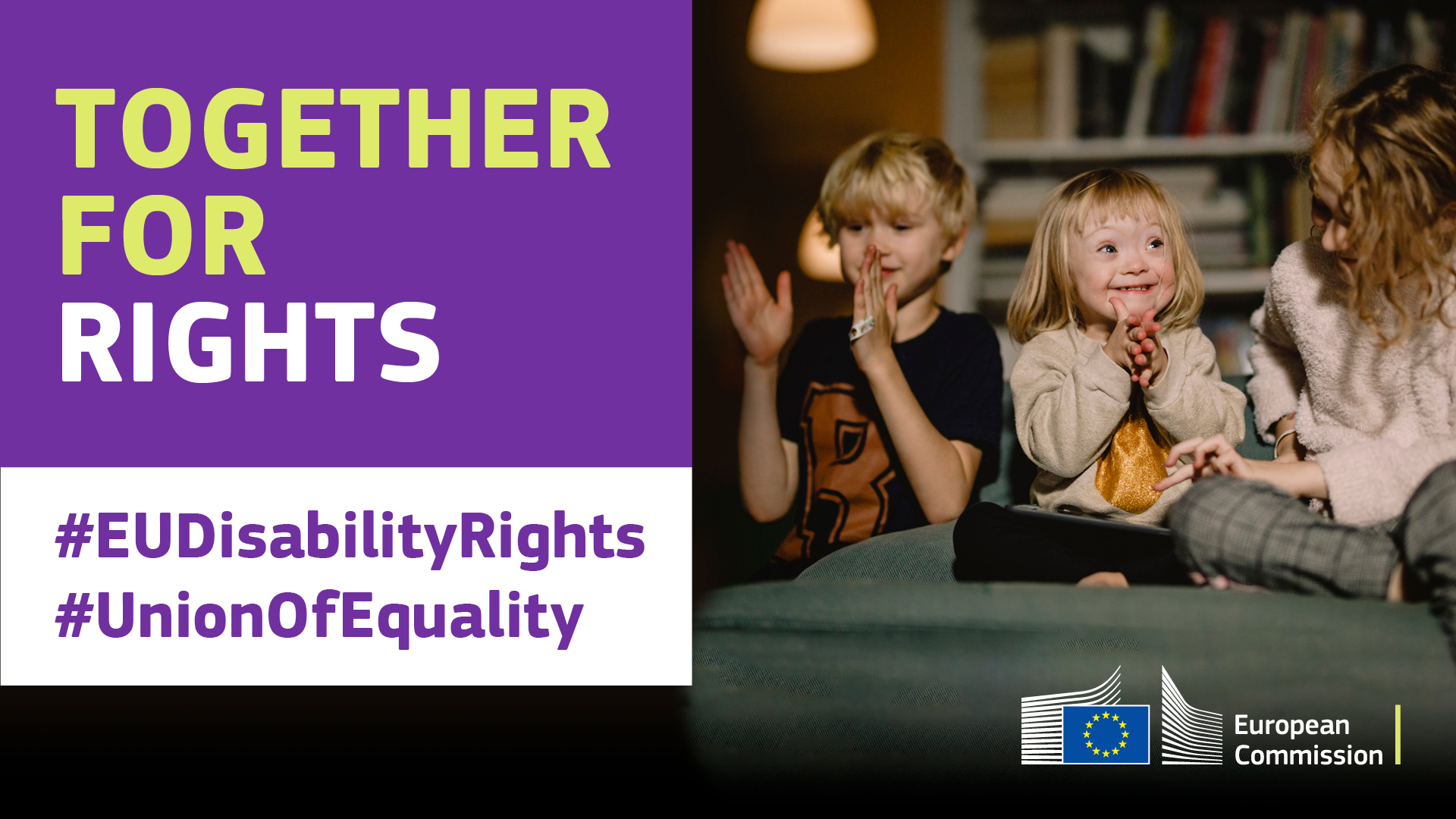 The European Commission's ten-year Strategy for the Rights of Persons with Disabilities aims to bring positive change to the lives of persons with disabilities in the EU and beyond. Everyone should be free from discrimination and able to enjoy their rights in a Union of Equality. They should be able to get a good education, get a job, travel and make choices without barriers. This Strategy contains concrete actions so that persons with disabilities can fully enjoy their rights and have the same chances in life as everyone else Learn more.
Get involved
We believe that persons with disabilities have the right to make their own choices about their lives. That's why this campaign has been created in collaboration with persons with disabilities and their supporters.
We encourage everyone to get involved and sign up to our mailing list to receive the latest campaign updates, and materials that you can adapt for your use.
Every voice matters, every click counts.
Join our community, become a supporter
Meet our Champions
Our Champions are ambassadors for the campaign, promoting it across Europe. They are influencers and persons with disabilities with their own take on the obstacles facing them and what needs to be done to make sure they can grasp all the opportunities open to them.
Meet the champions.
Media
Want to tell our story? Promote the campaign or just find out more? You can access material and the media toolkit on the Media section.