People are not the only ones going online. Connected to the internet, smart watches and fitness bands keep us updated, virtual assistants answer our questions and play our favourite music, smart energy solutions help us customise our lights and heating while minimising energy consumption and costs.
In 2020, almost one-fifth (19%) of people aged 16-74 in the EU had used smart watches, fitness bands, connected goggles or headsets, safety-trackers, connected clothes or shoes and other internet-connected accessories. Younger people (aged 16-24) used these smart wearables to a larger extent (28%) than people aged 25-54 (23%), followed by people aged 55-64 with 11%. Only 5% of people aged 65-74 used such smart wearables.
Virtual assistants in the form of a smart speaker or an app are also popular: 11% of people aged 16-74 had used them. Internet-connected solutions for energy management, such as connected thermostats, utility meters, lights, or plug-ins, were used by 10% of people aged 16-74.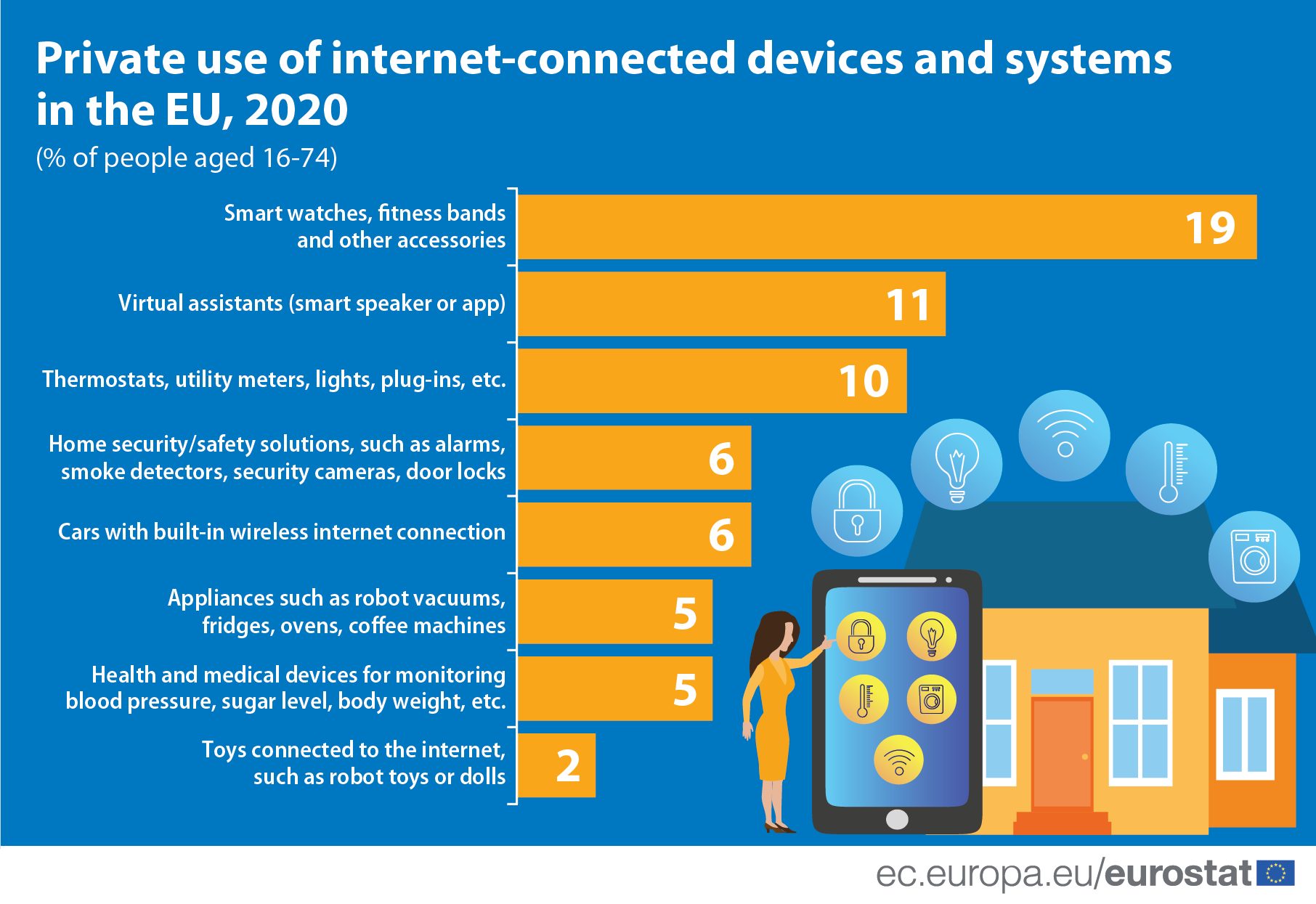 Source dataset: ISOC_IIOT_USE
Smart watches and other smart wearables most popular in Czechia, Finland and Estonia
In 2020, around a third of people in Czechia (35%), Finland (33%) and Estonia (31%) had used a smart watch, fitness band or other internet-connected accessory.
In contrast, less than 10% of people in Greece (7%), Romania (8%) and Cyprus (9%) used internet-connected wearables in this period.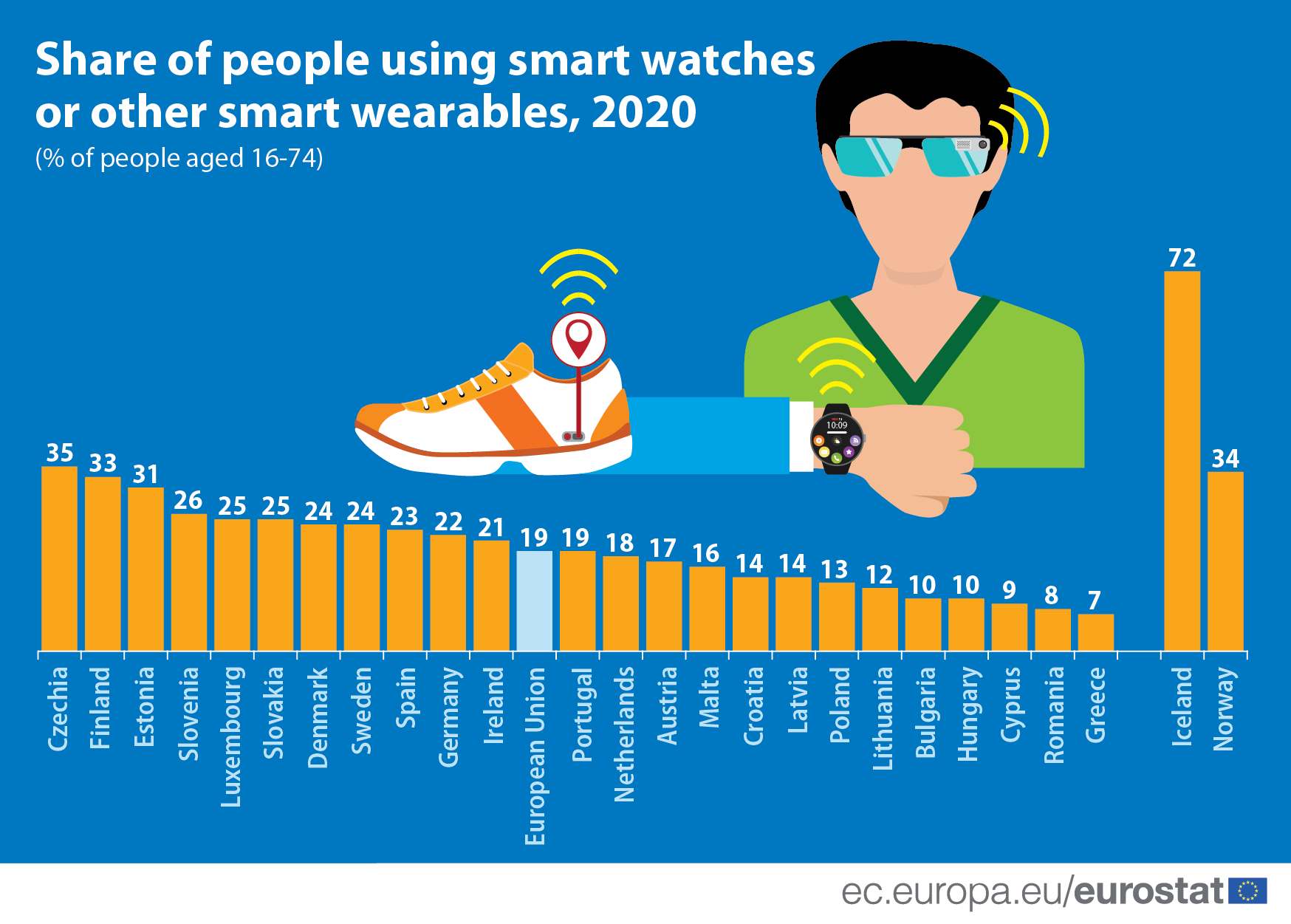 Source dataset: ISOC_IIOT_USE
Eurostat recently published 2020 data for the Community survey on ICT usage in households and by individuals; the full data from the survey is available here.
Note: 2020 data for Italy and France are not available, for Belgium only partly. As a result, the EU aggregate has been estimated.
To contact us, please visit our User Support page.
For press queries, please contact our Media Support.