In 2018, the EU Member States spent approximately €276 billion on disability benefits, accounting for 7.6% of the total spent on social protection benefits. This share is almost equivalent to the percentage of total expenditure spent on survivor's benefits (6.2%) and family benefits (8.3%).
Since 2010, the share of social protection expenditure on disability benefits in the European Union (EU) has remained stable.
Share of expenditure on disability highest in Denmark, lowest in Malta
The share of total social protection expenditure spent on disability benefits varied significantly among EU Member States in 2018. The highest share was observed in Denmark (15.0%), followed by Estonia (11.4%), Luxembourg (10.4%), Croatia (10.3%) and Sweden (10.0%).
At the other end of the scale, the Member States that spent the lowest share of social protection expenditure on disability benefits were Malta (3.6%), Greece (4.1%), Cyprus (4.6%) and Slovenia (4.7%).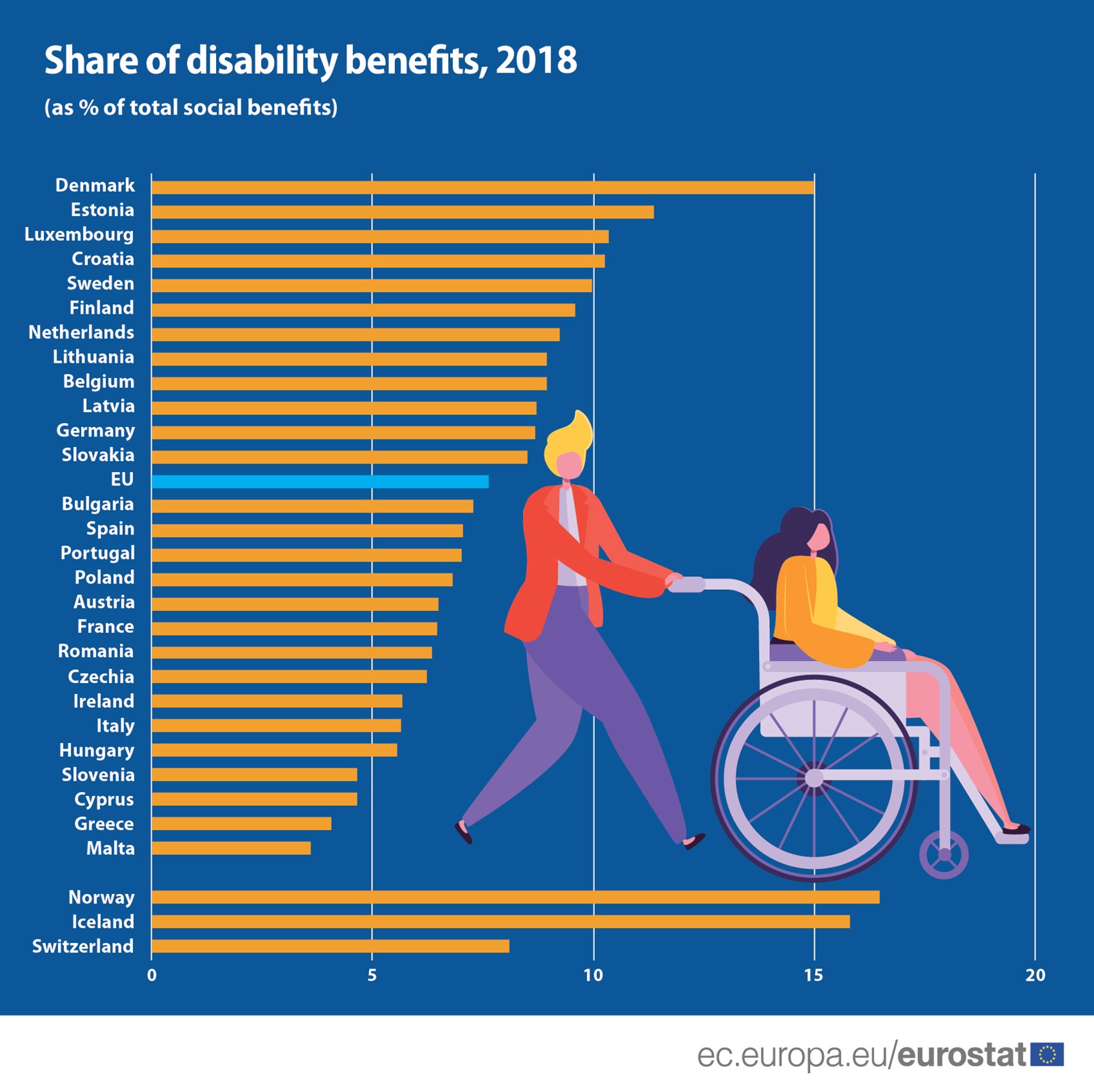 Source dataset: spr_exp_sum
Note: The European Union (EU) includes 27 EU Member States. The United Kingdom left the European Union on 31 January 2020. Further information is published here.
To contact us, please visit our User Support page.
For press queries, please contact our Media Support.