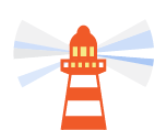 Rotterdam, Antwerpen and Hamburg, all located on the North Sea coast, maintained their positions as Europe's top three ports in 2017, both in terms of the gross weight of goods handled and in terms of the volume of containers handled in the ports.
The 20 largest cargo ports accounted for close to 39% of the total tonnage of goods handled in the main ports of the reporting countries in 2017, a slight decrease compared with 2016. Rotterdam, the largest port in Europe, on its own accounted for just above 9% of the total tonnage handled in the countries reporting maritime freight data to Eurostat.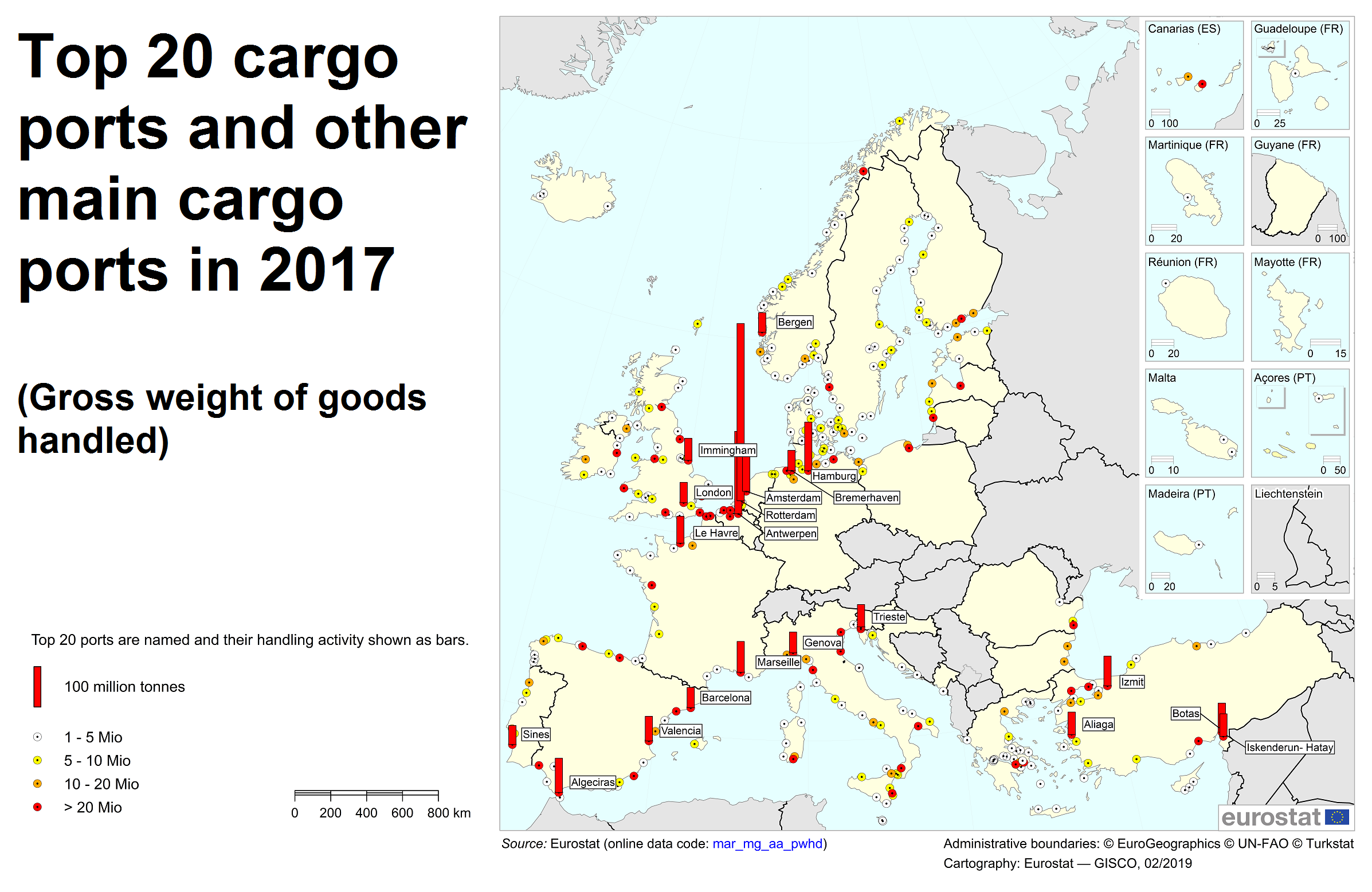 Ten of the top 20 cargo ports in 2017 were located on the Mediterranean, eight on the North Sea coast of Europe and the remaining two ports on the Atlantic coast. The composition of the national port infrastructure will sometimes determine whether a country is represented on the top 20 list of cargo ports or not. For example, Denmark and Finland are countries with a large number of medium-sized ports, all handling volumes of goods lower than the 46 million annual tonnes required to make the top 20 list.
The reporting countries are the 23 maritime Member States, together with Iceland, Norway, Montenegro and Turkey. The source dataset can be found here.
More information is available from the following article:
To contact us, please visit our User Support page.
For press queries, please contact our Media Support.