This Christmas, the COVID crisis will make it difficult to meet our family and friends. But that is no reason not to send them season's greetings! We've had a look at the statistics on the printing of postcards in the EU, as well as on the people that make sure our greetings arrive safely.
Most postcards printed in Sweden
In 2019, 59.5 million postcards were printed in the EU. This amount has been relatively stable since 2017, after substantial falls in the previous years. However, it fell by 41% compared to 2009. In 2019, more than two thirds of the postcards were printed in only three countries: Sweden (14.5 million; 24% of all postcards printed in the EU), Germany (13.9 million; 23%) and Spain (11.8 million; 20%).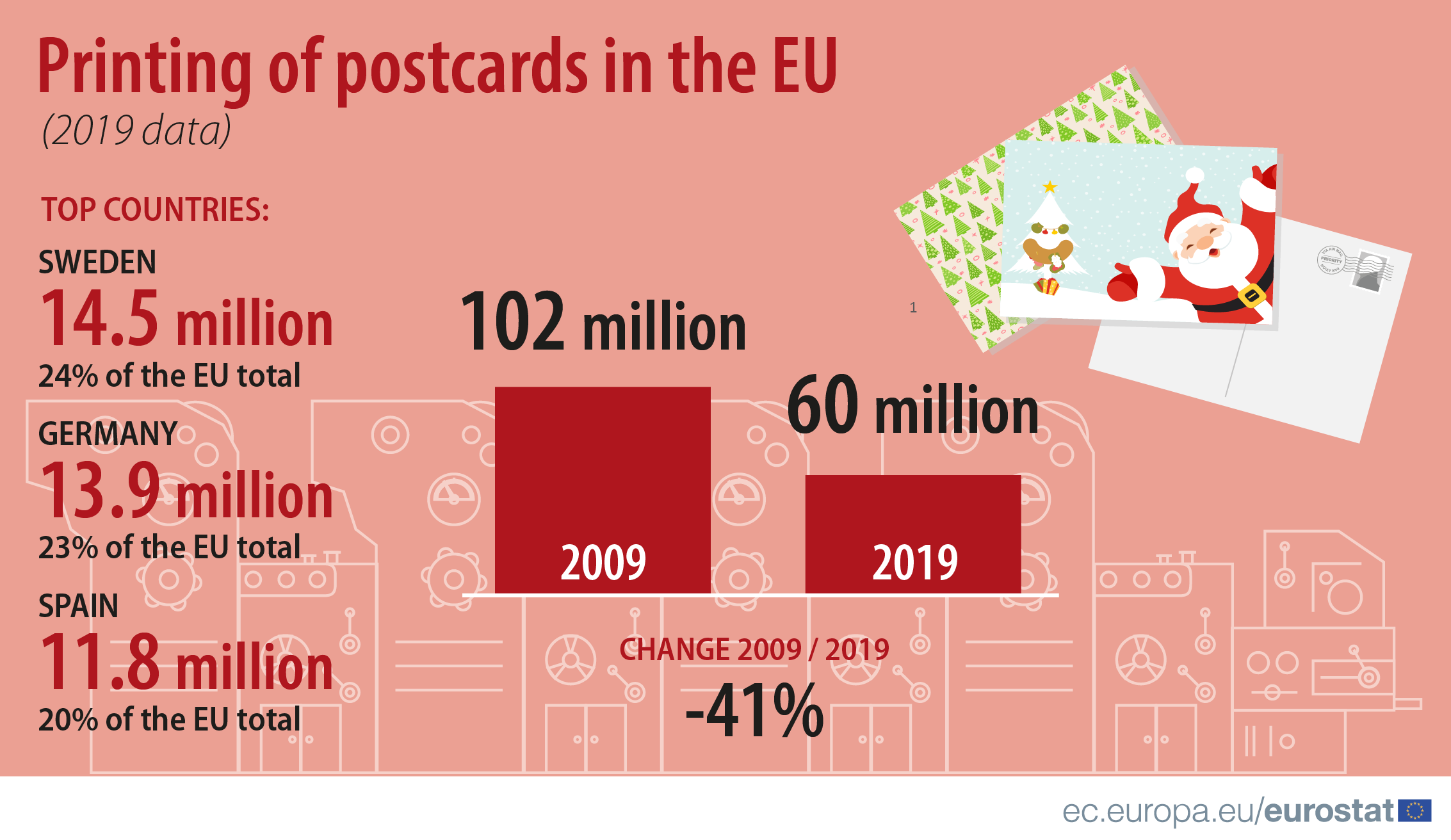 Source dataset: DS-066341
Decrease in the number of people working in postal and courier services
In the EU, 1.5 million people, aged 15 or over, were employed in postal services in 2019. This is a 7% decrease compared to 2009. 'Postal services' include postal and courier activities, such as the pickup, transport and delivery of letters and parcels.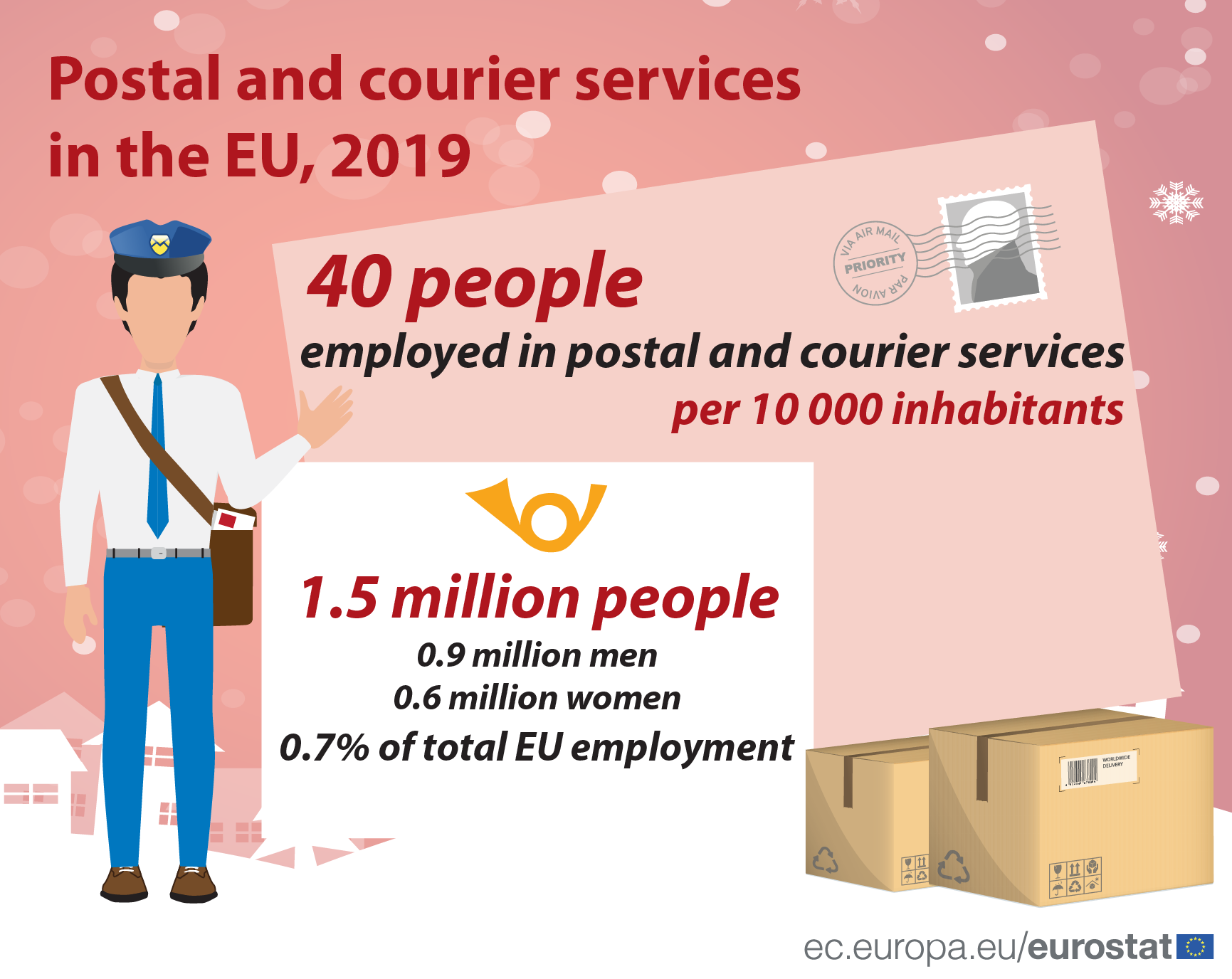 Source dataset: lfsa_egan22d and lfsa_pganws
Among those employed, 0.9 million were men, representing 58% of the total workers of this sector. In 2019, at EU level, on average 40 people per 10 000 inhabitants were working in the postal services sector. This is a decrease of 8% from 2009 (43 people per 10 000 inhabitants).
Notes:
The European Union (EU) includes 27 EU Member States. The United Kingdom left the European Union on 31 January 2020. Further information is published here.
Production data: The sampling frame of the survey includes all enterprises, authorities and organisations that carry out any target industrial activity and have 20 employees or more.
Employment data: In this news item we refer to 'postal and courier activities' as classified under the Statistical classification of economic activities in the European Community (NACE), code H53.
To contact us, please visit our User Support page.
For press queries, please contact our Media Support.