Notícias
Algumas das notícias, eventos e artigos só estão disponíveis em inglês, francês e alemão.
25/05/2018
High-quality Early Childhood Education and Care (ECEC) can be an important factor in the development and later education outcomes of children. Below, EPIC outlines recent developments in ECEC provision across Europe.
23/05/2018
The European Commission presents today the 2018 country-specific recommendations (CSRs), setting out its economic policy guidance for Member States for the next 12 to 18 months.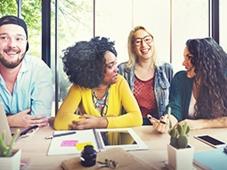 18/05/2018
The Youth Guarantee, supported by the Youth Employment Initiative, has helped make a dent in youth unemployment and inactivity.
17/05/2018
The tenth FEAD Network meeting took place on 24-25 April in Copenhagen, Denmark, and Malmo, Sweden. The event focused on 'FEAD's contribution to the delivery of the European Pillar of Social Rights (EPSR)' principles.
17/05/2018
The EU and Thailand launched a bilateral Labour Dialogue with the objective to promote decent work through closer cooperation, exchange of best practices and mutual learning.
17/05/2018
The April issue of our Social Agenda magazine focuses on the notion of fairness: fair cross-border mobility, with the creation of a European Labour Authority; and social fairness with a Recommendation on access to social protection for the almost 40% of people employed in the EU who are either in an "atypical" employment situation or self-employed.
16/05/2018
In April 2016, the Polish government launched the programme "Family 500+" (Rodzina 500+) to boost birth-rates and reduce child poverty by improving living conditions of large families. The European Platform for Investing in Children (EPIC) presents some early indicators of the programme's progress and impact.
16/05/2018
Four Blueprint projects shared the latest news on their activities and efforts to match skills to sector's needs.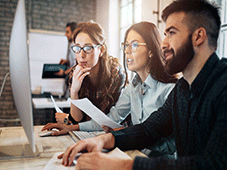 14/05/2018
The European Commission has published today an evaluation of the recast European Works Council Directive.
08/05/2018
The European Platform for Investing in Children (EPIC) has published a policy memo on the use of EU funding mechanisms to tackle child poverty and social exclusion in the EU. This memo is the first in a series of short policy memos aimed at policymakers, researchers and practitioners and focusing on topics relevant to child welfare.