News
24/04/2014
While just over half of European workers perceive working conditions in their country to be good (53%),a majority (57%) nevertheless think that their working conditions have deteriorated in the last 5 years, according to a Eurobarometer survey published today, which looks at how the quality of work has been affected by the crisis.
15/04/2014
The European Commission welcomes the final adoption by the European Parliament of the Directive improving the protection of supplementary pension rights for mobile workers.
14/04/2014
The European Commission welcomes today's adoption by the EU's Council of Ministers of a new Directive to ensure the better application at national level of EU citizens' right to work in another Member State.
09/04/2014
The European Commission has proposed today the creation of a European Platform to improve cooperation at EU level in order to prevent and deter more effectively undeclared work, a phenomenon that causes serious damage to working conditions, fair competition and public budgets.
07/04/2014
Stress is one of the most frequently reported work-related health problem in Europe and is believed to be the cause of the majority of all lost working days.
05/04/2014
ICT is now a big part of everyday life, but not for everybody. The Peer Review on the Galician Digital Volunteering Programme (VolDIX) focused on possible ways to avoid social exclusion to go digital.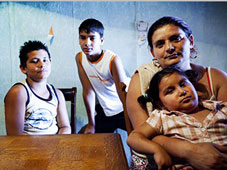 04/04/2014
Concerted action by the European Commission has put Roma integration firmly on the political agenda across Europe.
31/03/2014
The recent economic recovery has not yet been able to create new jobs and the social situation in the EU shows little signs of improvement so far, according to the European Commission's latest Employment and Social Situation Quarterly Review.
24/03/2014
Around one in ten Europeans (11%) admits that they have bought goods or services involving undeclared work in the previous year, while 4% concede that they have themselves received undeclared pay in return for work. Furthermore, one in 30 (3%) was paid partly in cash by his or her employer ("envelope wages").
21/03/2014
All Member States have adopted measures to implement Directive 2008/104/EC on temporary agency work and have in general done so correctly and applied its provisions in practice. These are the main findings of a report just published by the European Commission.