News
29/04/2015
The European Commission published a first overview today of the integrated social services related to labour market and social (re)integration in the EU and identified best practices.
28/04/2015
Four more Flash Reports on recent social policy developments in Europe are now available:
23/04/2015
A report commissioned by the European Commission to the European Social Policy Network of independent experts published today shows that Member States have made progress in implementing reforms toward social investment but there still a lot to be done for the modernisation of the social protection systems across the European Union.
20/04/2015
Social Agenda n°40 highlights the 2015 European Semester, the EU economic governance process.
15/04/2015
The European Commission is fully committed to the process of adopting a post-2015 development agenda, which is currently driven by the United Nations to set the main goals and targets for the next 15 years.
13/04/2015
The economic situation in the EU started gradually improving nearly two years ago, and most Member States have recently registered positive GDP growth. Employment has started picking up, with improvements now materialising in most sectors.
10/04/2015
The Commission starts a consultation today with the EU level social partners (representatives of employers and employees) in order to obtain their views on the possible direction of European Union action aimed at strengthening the coherence and effectiveness of the existing EU legislation on worker information and consultation at national level.
10/04/2015
Three new Flash Reports have been published providing short and up-to-date information on new initiatives in the social field in Poland, Latvia and Liechtenstein.
26/03/2015
The European Commission has decided to refer Belgium to the Court of Justice for refusing to recognise mobile workers' documents certifying that they pay social security in another Member State.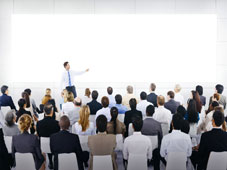 19/03/2015
At the Tripartite Social Summit this morning, EU leaders and social partners focused on jobs, growth and investment priorities for Europe.