The Sustainable Development Goal (SDG 13) 'Climate Action' calls for urgent action to combat climate change and its impacts. It aims to limit global warming to well below 2°C – preferably to 1.5°C – compared with pre-industrial times. Moreover, countries' resilience and adaptive capacity to climate-related hazards and natural disasters should be strengthened by integrating climate change mitigation and adaptation measures into national strategies, policies, and planning.
Monitoring SDG 13 in an EU context focuses on progress made in climate mitigation efforts, in reducing climate impacts and in supporting climate action.

How is your country doing in this regard?
Do you know how your country is doing with regards to greenhouse gas emissions? What about your country's average CO2 emissions from new passenger cars?
The various visualisation tools in our interactive digital publication 'SDGs & me' will help you to easily explore and evaluate the situation of your country as well as compare it to others.
Select your country in the header below and choose different indicators of SDG 13 to find out more:
You can also discover the new visualisation tool 'SDG country scores' to see where your country stands compared to the EU average: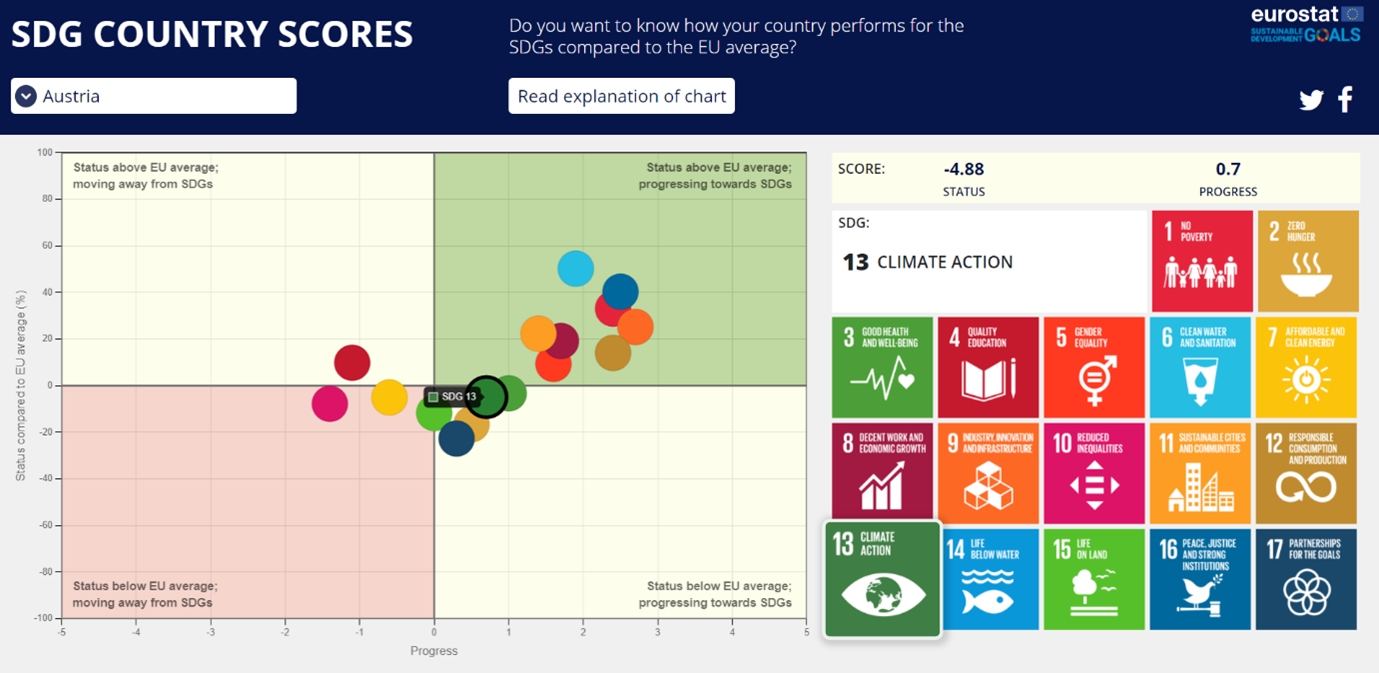 For more information:
To contact us, please visit our User Support page.
For press queries, please contact our Media Support.