France had the highest number of bed-places in tourist accommodation establishments* in 2017 (5.1 million or 16.1% of the EU's total), followed by Italy (5.0 mio. or 15.9%), the United Kingdom (3.9 mio. in 2016, or 12.4%), Spain (3.6 mio. or 11.2%) and Germany (3.4 mio. or 10.6%).
These five countries accounted for nearly two thirds (66.4%) of the EU's total.
* Hotels, holiday and other short-stay accommodation, camping grounds, recreational vehicle parks and trailer parks.
More interesting information is provided in the Statistics Explained article Tourism statistics - annual results for the accommodation sector.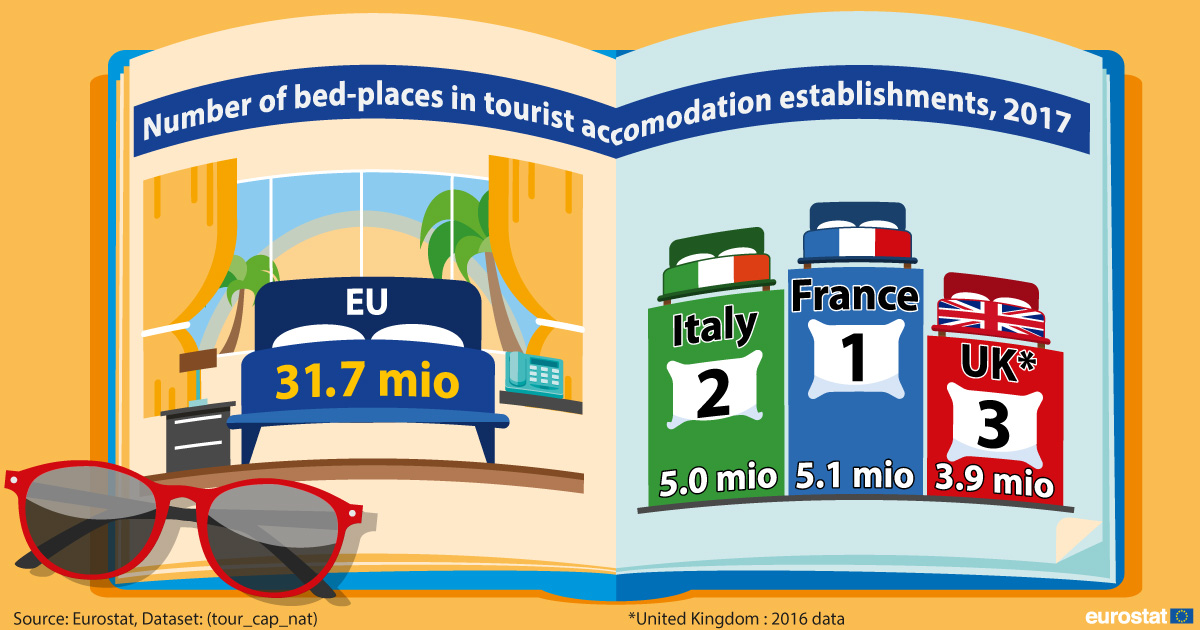 Source dataset: Eurostat table tour_cap_nat.
To contact us, please visit our User Support page.
For press queries, please contact our Media Support.