7 out of 10 city dwellers aged 20 to 64 are employed
Home to a large share of the population aged 20 to 64 in the European Union (EU), cities can be viewed as both the source of and solution to many of today's economic, social and environmental challenges. Among EU city dwellers aged 20-64, 70% were in employment. The risk of poverty or social exclusion affected around 24% of all city dwellers.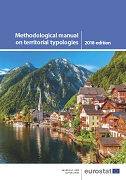 Methodological manual on territorial typologies — 2018 edition
This publication provides a detailed view on the territorial typologies at grid, local and regional (NUTS) level, used by Eurostat particularly for disseminating data aggregated by cities, coastal areas or border regions, for example. It helps data suppliers of subnational statistics to ensure coherency and comparability, and end-users to understand and interpret the wide range of official statistics available at a subnational level for the different areas and regions of the EU.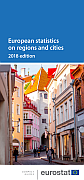 European statistics on regions and cities
This compact guide provides an overview to European statistical information at a sub-national level available on the Eurostat website. It also presents some special data visualisation tools developed by Eurostat to display data for regions, cities and other geographical classifications.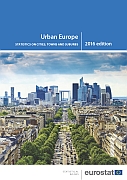 Urban Europe — Statistics on cities, towns and suburbs
Statistical information is an important tool for analysing changing patterns of urban development and the impact that policy decisions have on life in our cities, towns and suburbs. Urban Europe — statistics on cities, towns and suburbs provides detailed information for a number of territorial typologies that can be used to paint a picture of urban developments and urban life in the EU Member States, as well as EFTA and candidate countries. Each chapter presents statistical information in the form of maps, tables and figures, accompanied by a description of the policy context and a set of main findings. The publication is broken down into two parts: the first treats topics under the heading of city and urban developments, while the second focuses on the people in cities and the lives they lead. Overall there are 12 main chapters, covering: the urban paradox, patterns of urban and city developments, the dominance of capital cities, smart cities, green cities, tourism and culture in cities, living in cities, working in cities, housing in cities, foreign-born persons in cities, poverty and social exclusion in cities, as well as satisfaction and quality of life in cities.