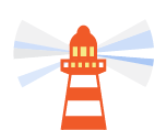 A slowdown in economic activity due to the effects of coronavirus could have an impact on international trade, and in particular on maritime freight. This article looks at the busiest freight ports in the EU, based on the latest available data.
In the second quarter of 2019, the ports of the European Union (EU27) handled 919 million tonnes of freight, an increase of almost 4% compared with the same quarter in 2018.
In 2018, ports in the EU handled 3.6 billion tonnes of freight in total. Rotterdam, Antwerp and Hamburg, all on the North Sea coast, were the EU's top three maritime cargo
ports
. Of the top 10 freight ports in the EU, five are located on the North Sea and five on the Mediterranean.
With 441 million tonnes, Rotterdam handled more than twice as much freight as Antwerp (212 million tonnes) and almost four times as much as Hamburg (118 million tonnes) in 2018.
More than two thirds (69%) of the freight handled in Rotterdam was inwards transport, underlining Rotterdam's central role as a hub for import to the EU. Almost half of the freight handled in Rotterdam was liquid bulk cargo. In contrast, Antwerp and Hamburg mainly handled container freight, with large
containers
accounting for 51% of the freight handled in Antwerp and 61% in Hamburg.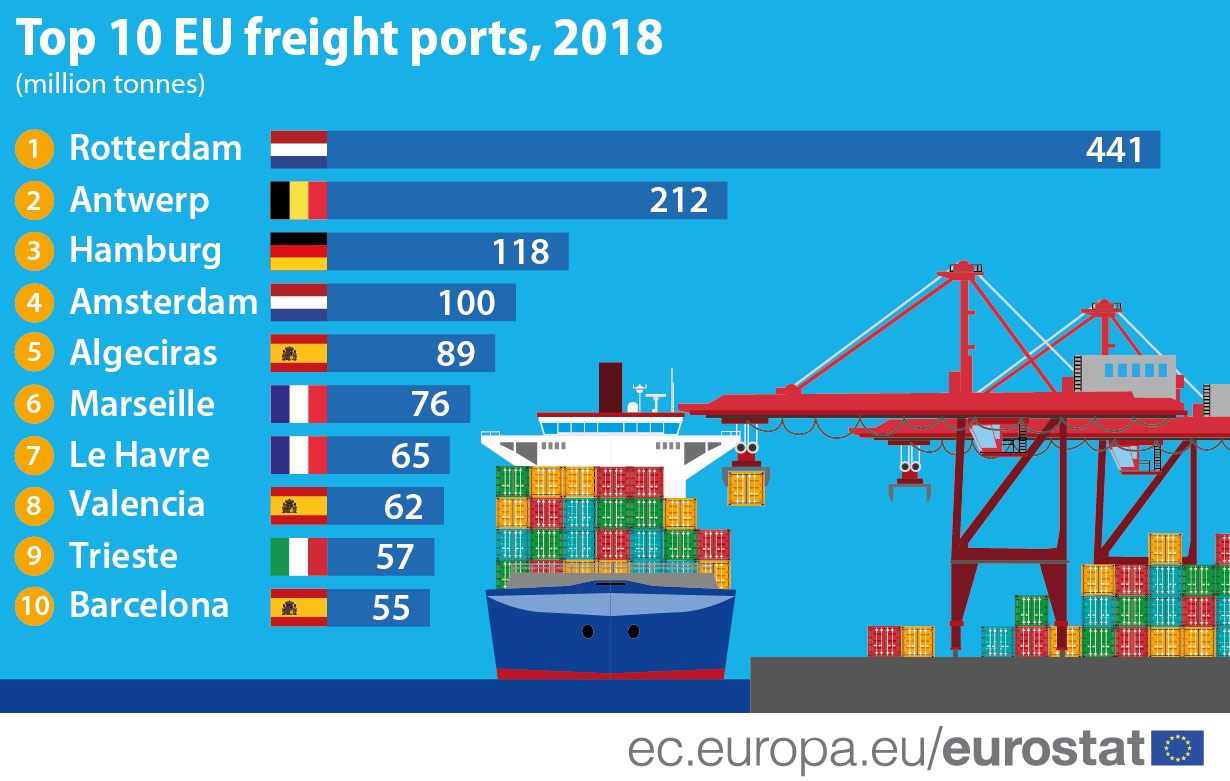 For more information:
The European Union (EU) includes 27 EU Member States. The United Kingdom left the European Union on 31 January 2020. Further information is published here.
To contact us, please visit our User Support page.
For press queries, please contact our Media Support.