A live weight of almost 405 000 tonnes of tuna (including bonitos and billfishes) were caught by the EU Member States in 2016 in the seven fishing regions covered by EU statistics. This represented about 9% of all catches of marine fish by EU Member States that year. The most common tuna species caught was skipjack tuna, followed by yellowfin tuna. Atlantic bluefin tuna is a threatened fish species but with agreed quotas in place, stocks are recovering. Catches by the EU Member States of Atlantic bluefin tuna were a little under 10 000 tonnes in live weight terms in 2016.
Together, Spain and France accounted for almost all of the tuna catch in 2016. Within the seven marine regions, Spain caught almost 269 000 tonnes of tuna, bonitos and billfishes in live weight terms (two-thirds of the EU total) and France about 102 000 tonnes (one quarter of the EU total).
Half of these fish were caught in the Western Indian Ocean (205 000 tonnes live weight), the other major catch area being the Eastern Central Atlantic (122 000 tonnes live weight).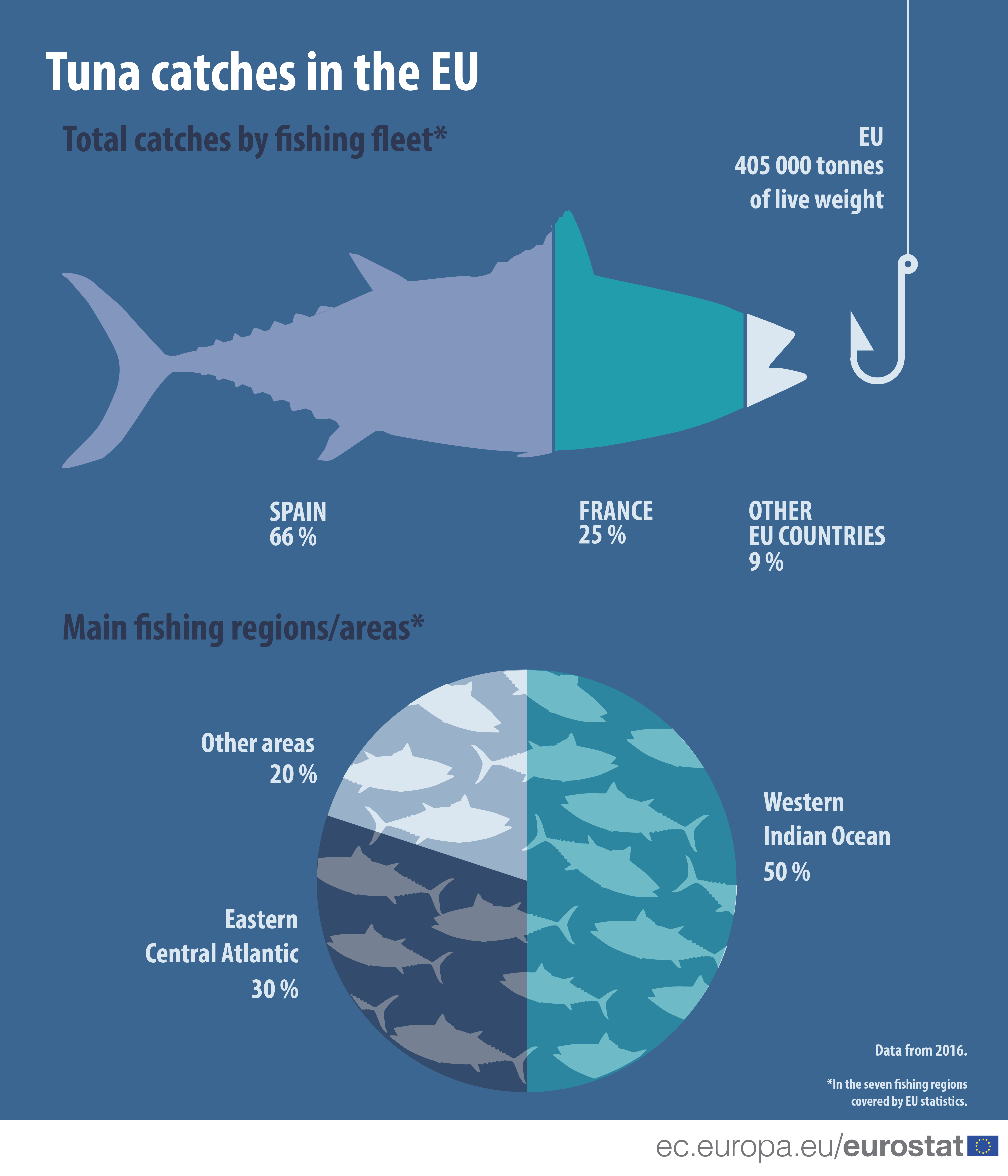 This news item marks World Tuna Day (2 May).
For more information please contact us: estat-user-support@ec.europa.eu.