Did you know that Greece has the largest fishing fleet (15 000 vessels) in the European Union?
Greece is also the EU's third largest producer of olives after Spain and Italy and is the fourth biggest exporter of olives after Portugal, Spain and Italy.
Greece has the EU's highest share of government expenditure on environmental protection (1.6%).
To mark Greece National Day (25 March), please find below a selection of facts and figures that we hope you will find interesting.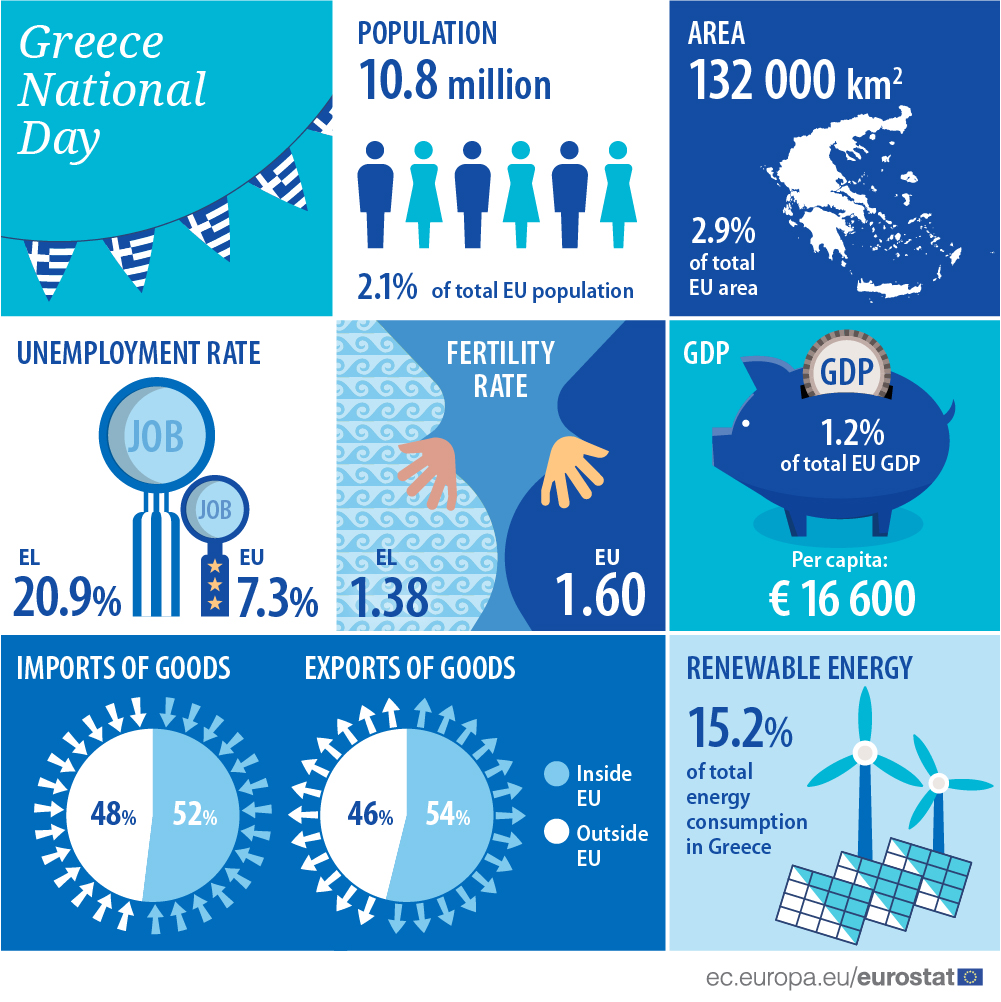 For more information please contact us: estat-user-support@ec.europa.eu.