We are publishing this information on trade in goods between the African continent and the European Union (EU) to mark the EU – Africa summit, taking place in Abidjan on 29-30 November.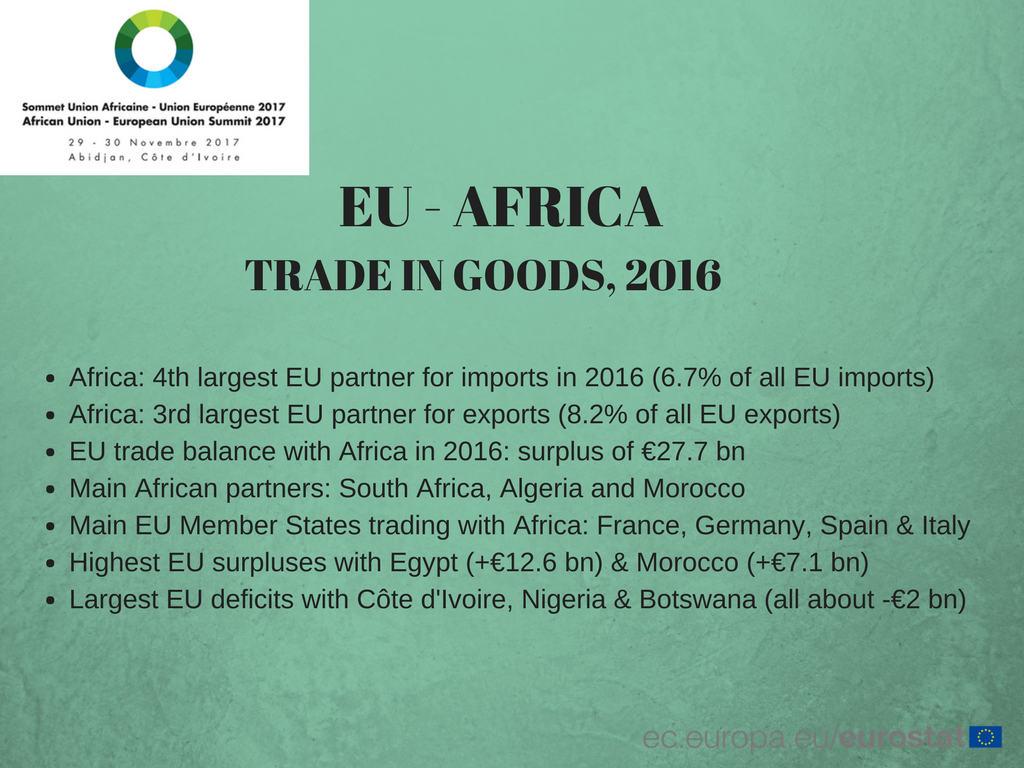 EU balance recently in surplus
Africa as a whole represents the fourth most important EU trading partner after the United States, China and Switzerland, accounting for 7.5% of total extra-EU trade in goods in 2016. In 2006, Africa accounted for 8.4% of EU trade and was EU's third main trading partner. Over this 10-year time period, the share of Africa in extra-EU imports fell from 8.7% in 2006 to 6.7% in 2016, while its share in exports remained roughly stable at around 8%.
After a significant decrease in 2009 following the economic and financial crisis, the value of EU imports of goods from Africa recovered until 2012 to hit a high of €185.8 billion. It then continuously fell to €115.1 bn in 2016.
Exports also recovered after 2009 to always stand over €150 bn from 2012 to 2015. Last year, exports slightly decreased to €142.8 bn.
As a result, the EU trade balance with Africa, which had always been in deficit between 2006 and 2014, turned into a surplus in the last two years (+€22.0 bn in 2015 and +€27.7 bn in 2016).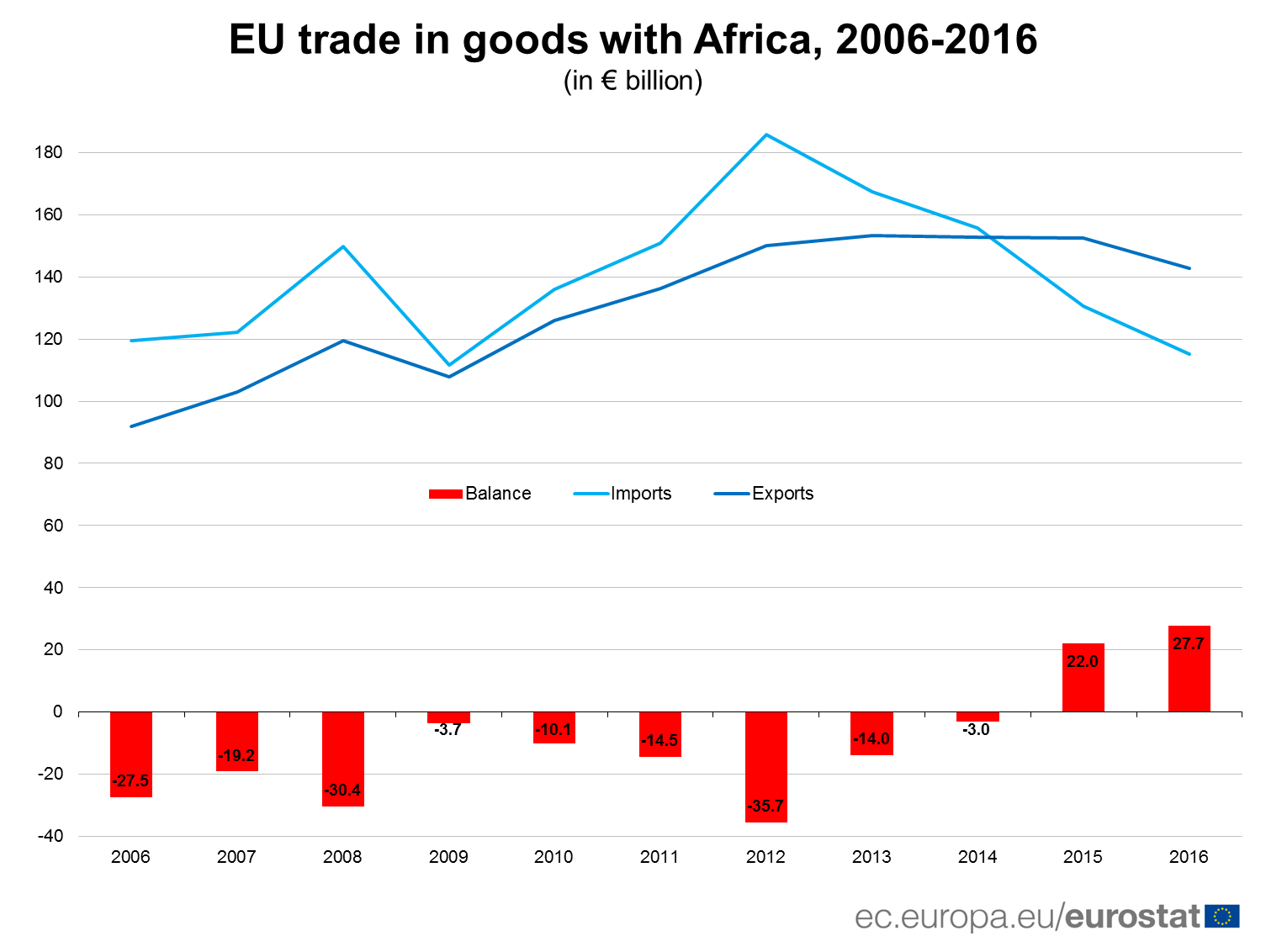 Six countries make up 70% of EU trade with Africa
Among African countries, South Africa was in 2016 the EU's leading trading partner, accounting for 17% (€44.9 bn) of total EU trade in goods with Africa. Algeria (€36.7 bn, 14%) and Morocco (€34.4 bn, 13%) completed the top 3. They were followed by Egypt (€25.9 bn, 10%), Tunisia and Nigeria (both €19.8 bn, 8% each). These six African countries accounted together for 70% of total EU trade in goods with Africa in 2016.
France, first trading Member State with Africa
Across the EU Member States, France was the leading partner for Africa, with a total trade amounting to €44.1 bn in 2016 (17% of total EU trade with Africa). France was followed by Germany (€38.4 bn, 15%), Spain (€37.3 bn, 14%) and Italy (€34.0 bn, 13%).