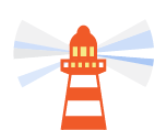 European Union (EU) trade in food and drink as primary goods (commodities) has been growing since 2009, with exports growing stronger than imports. The EU was traditionally a net importer, but has recorded a trade surplus since 2012.
The United States was the main destination for EU exports of food and drink with a 16 % share. It was followed by China (8 %), Switzerland (6 %) and Japan (5 %). The two largest suppliers of EU imports were Brazil and the United States, each with an 8 % share.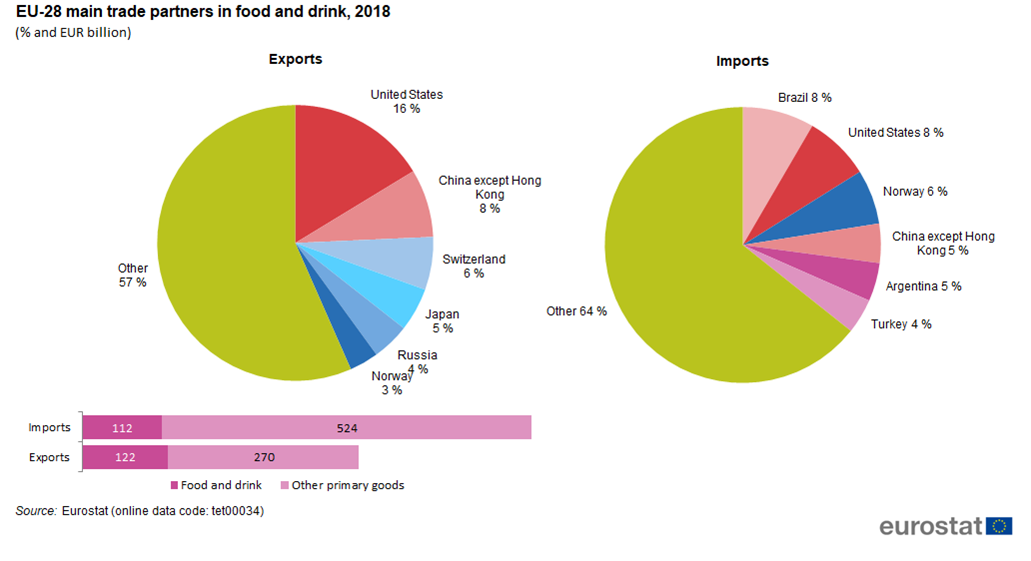 Source: Eurostat (Table TET00034)
The product group 'food and drink' includes agricultural products such as food and live animals, beverages and tobacco and is classified in the Standard International Trade Classification (SITC) as Sections 0 and 1.
For more information
More details on trade in food and drink can be found in the Statistics Explained articles on extra-EU trade in primary goods and on agricultural goods.
To contact us: estat-user-support@ec.europa.eu