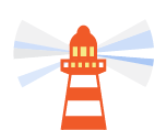 In 2015, 42% of the EU population lived in flats and 57% in houses. The share of persons living in flats was highest in Spain (66%), Latvia (65%) and Estonia (63%), and the share of people living in houses peaked in Ireland (93%), the United Kingdom (84%), Croatia (81%) and Belgium (77%); Norway also reported a high share of their population living in houses (81%).
Around seven out of every ten (69%) persons in the EU lived in a dwelling they owned, while 20% were tenants with a market price rent, and 11% tenants in reduced-rent or free accommodation.
Further information is provided in the Statistics Explained article Housing conditions.
Distribution of population by dwelling type, 2015