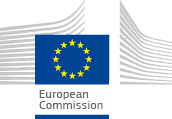 European Commission

Public health
Accessibility tools
Service tools
Language selector
News and updates on pharmaceuticals
EudraLex V27 - February 2013
Now, you can consult the whole Pharmaceutical Legislation (Human and Veterinary) with an integrated search engine.
The Eudralex V25 is similar to the EudraLex section of this web site, but it can be used off-line with the search engine. All the documents are in.pdf format and without protection.
For a non-commercial use, Eudralex V26 may be duplicated, shared and the documents may be printed.
How to proceed ?
Download on your PC the file V27 February 2013

.
For PC or MAC user:
Unzip the file anywhere: on a USB key, cd rom, a portable hard drive on your PC, a server to share.
With your browser (Explorer, Firefox, Safari, ...) open the file index.html and you can consult and do research throughout the pharmaceutical legislation.
If any problem occurs with the CD-Rom (content or creation), please send us a mail.
Frequently asked questions
Question : My search never gives results
Answer: The search engine on the CD uses your internet browser as interface. To be able to do so it needs to load some extra software delivered with the web page, to be executed within the browser. This can be a Java script or an ActiveX control depending on the browser you use. If your browser security options are set in a way that these are disabled, the results page of the search action is shown but without any data, sometimes indicating that the page contains errors. Enable Java scripts and ActiveX controls for local intranet to enable the search function. In Windows XP service pack 2 with Internet Explorer service pack 2 enable the execution of these functions in the highlighted security toolbar that appears under the normal toolbars.
Question : The final document (in.pdf format) does not come on the screen.
Answer: Adobe Acrobat or Acrobat Reader reader is not installed or is too old. Install an appropriate version of Acrobat Reader that you can download for free in your language from http://www.adobe.com.