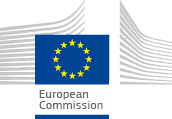 European Commission

Public health
Accessibility tools
Service tools
Language selector
News and updates on pharmaceuticals
Pharmaceutical Committee and expert groups
Pharmaceutical Committee
The Pharmaceutical Committee is an advisory Committee which was set up by Council Decision 75/320/EEC of 20 May 1975 with the task of examining all questions relating to medicinal products including matters related to the preparation of new legislative initiatives. The Committee may also be convened as an expert group in the preparation of non-legislative acts.
When taking decisions in the pharmaceutical field, the Commission also consults the Veterinary Pharmaceutical Committee for issues related to medicinal products for veterinary use.
These advisory Committees consist of senior experts in public health matters from the Member States' administrations and are chaired by a Commission representative.
Expert groups
Experts groups are consultative bodies that advise the Commission on the preparation of legislative proposals and policy initiatives, the implementation of legislation, programmes and existing Union policies, and the preparation of delegated acts. The Commission and its services remain fully independent with regard to taking into account the views expressed by expert groups. Groups created by Directorates General of the Commission, are published in the Register of Commission expert groups and other similar entities.