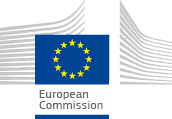 European Commission

Public health
Accessibility tools
Service tools
Language selector
News and updates on pharmaceuticals
Pharmaceutical Committee
The Pharmaceutical Committee is an advisory Committee which was set up by Council Decision 75/320/EEC of 20 May 1975 with the task of examining all questions relating to proprietary medicinal products and, in particular, the preparation of proposals for Directives.
When taking decisions in the pharmaceutical field, the Commission also consults the Veterinary Pharmaceutical Committee for issues related to medicinal products for veterinary use.
These advisory Committees consist of senior experts in public health matters from the Member States' administrations and are chaired by a Commission representative.