Automatic translation is now available on the Eurostat website, so that you can now read it in any one of the 24 official EU languages. Statistics Explained was part of an eTranslation pilot project and these articles have been available in all 24 EU languages since November last year.
You can go to any page of the Eurostat website, click on the blue 'Translate' icon on the top right hand side, read the disclaimer and choose the language you are interested in.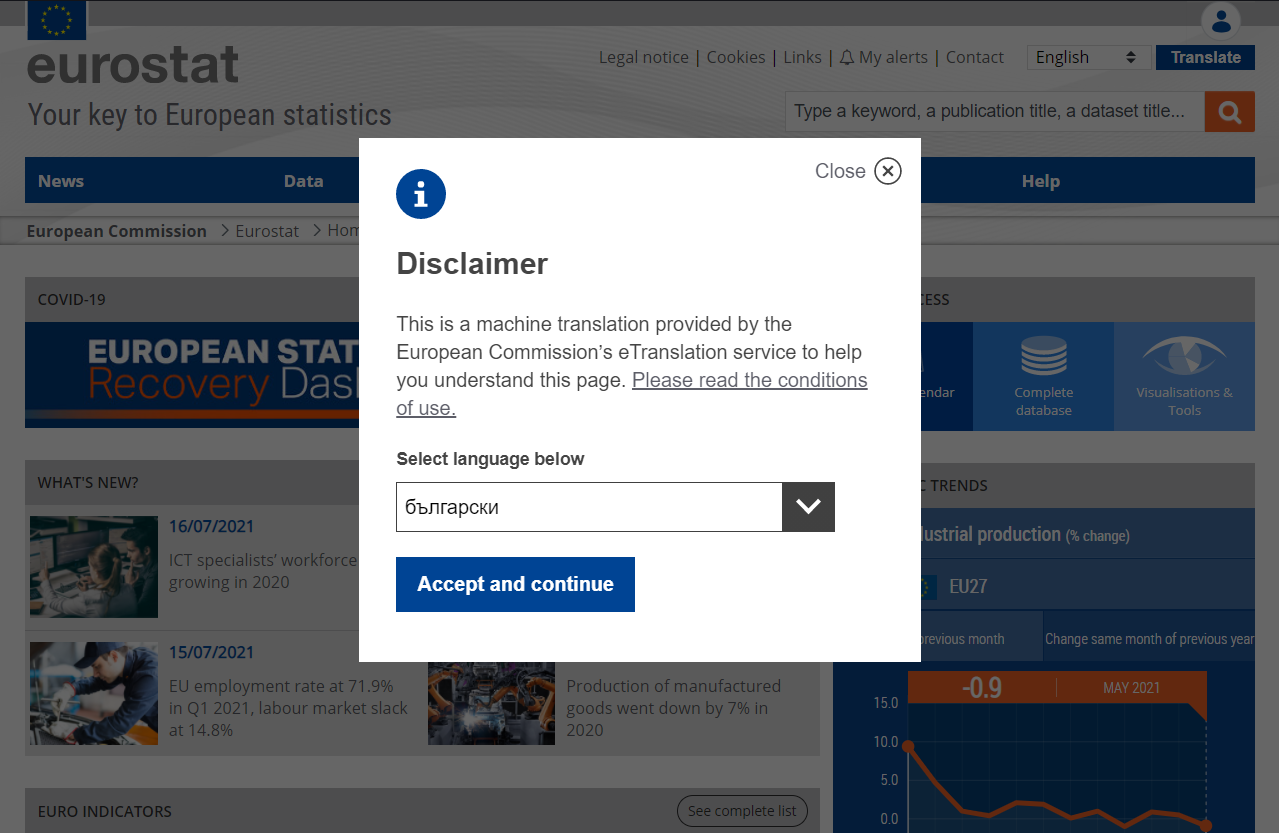 Go to our website to have a look for yourself!
Let our user support team know by email if there are any problems. Your feedback is welcome.
To contact us, please visit our User Support page.
For press queries, please contact our Media Support.