Provisional data show that in 2021, EU Member States exported services worth €1 027 billion to countries outside of the EU, a 13% increase compared with 2020 (€910 million). The impact of the COVID-19 crisis in 2020 led to a substantial fall in both the value of EU exports (-15% compared with 2019) and imports (-14%), but there was an immediate rebound in 2021 for EU exports, which almost returned to pre-pandemic levels.
On the other hand, EU imports rose at a modest pace in 2021, reaching €894 billion, a 2% rise compared with 2020.
As a result, the EU trade surplus for services hit €133 billion, close to the highest level registered in 2018. Over the last decade, the EU trade in services balance rose from €99 billion in 2011 to a peak of €134 billion in 2018 before falling back to €33 billion in 2020.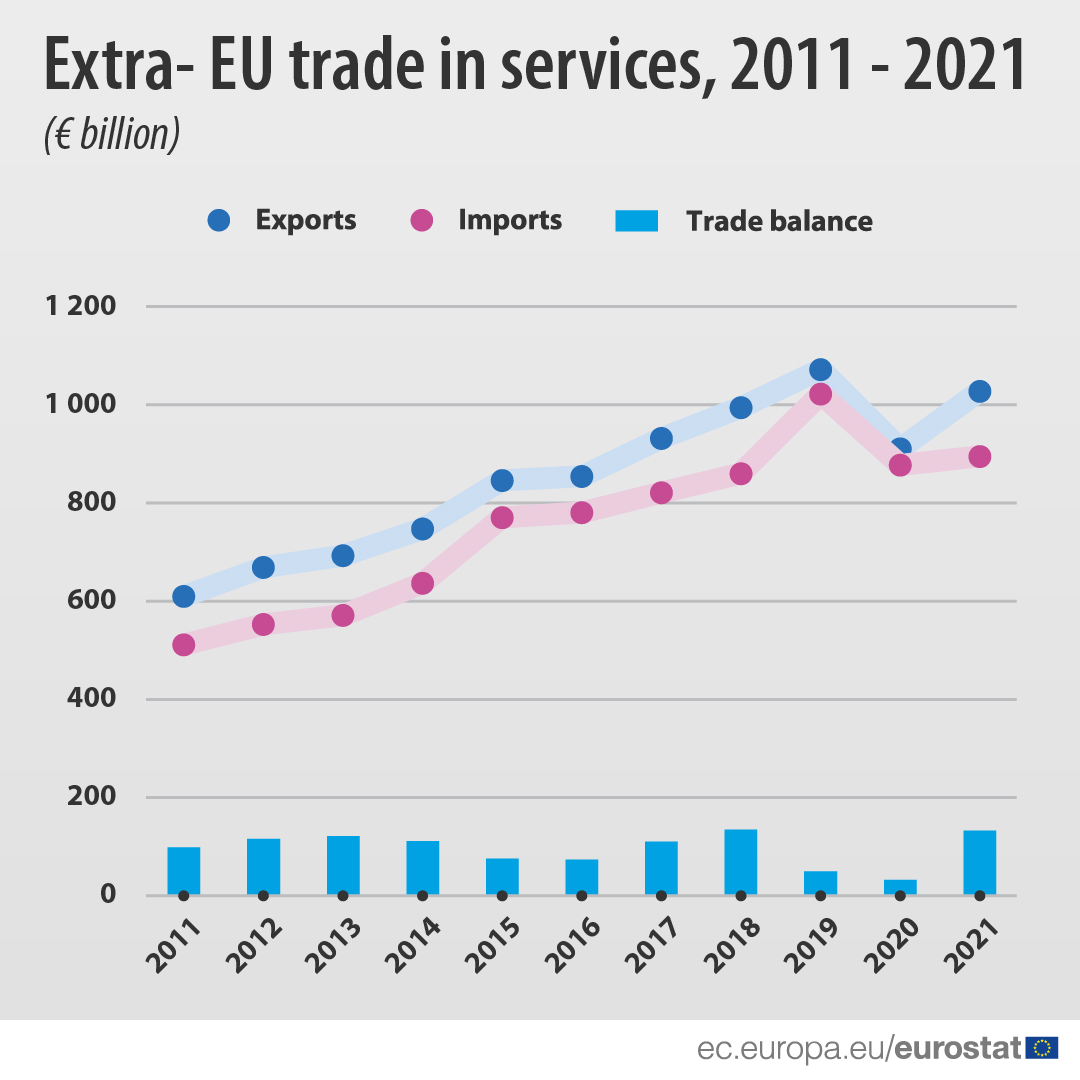 Source dataset: bop_its6_det

This analysis and much more on the economic aspects of globalisation focusing on patterns of EU trade and investment are now available in the updated online publication 'Globalisation patterns in EU trade and investment'.
This publication includes themes on global developments in trade and investment, trade in goods and services, also foreign direct investment and foreign affiliates and enterprise statistics.
The most recent developments in the EU are also available in the Key Figures on Europe – 2022 edition.
For more information:
To contact us, please visit our User Support page.
For press queries, please contact our Media Support.