"Generally speaking, please tell me if you are very satisfied, rather satisfied, rather unsatisfied, or not at all satisfied with the sports facilities in your city, such as sport fields and indoor sport halls?" This was the question asked to the inhabitants of 109 European cities in 2015.
Münster and Oulu head the 109 cities surveyed
Among the cities surveyed, Münster in Germany and Oulu in Finland came on top with 85% of their inhabitants responding that they were very or rather satisfied with their city's sports facilities. They were followed by three other EU cities where the satisfaction rate was 84% – Antwerp (Belgium), Luxembourg (Luxembourg) and Helsinki (Finland). Iceland's capital, Reykjavík, also scored 84%. The information for this news item is based on perception survey indicators produced by the European Commission.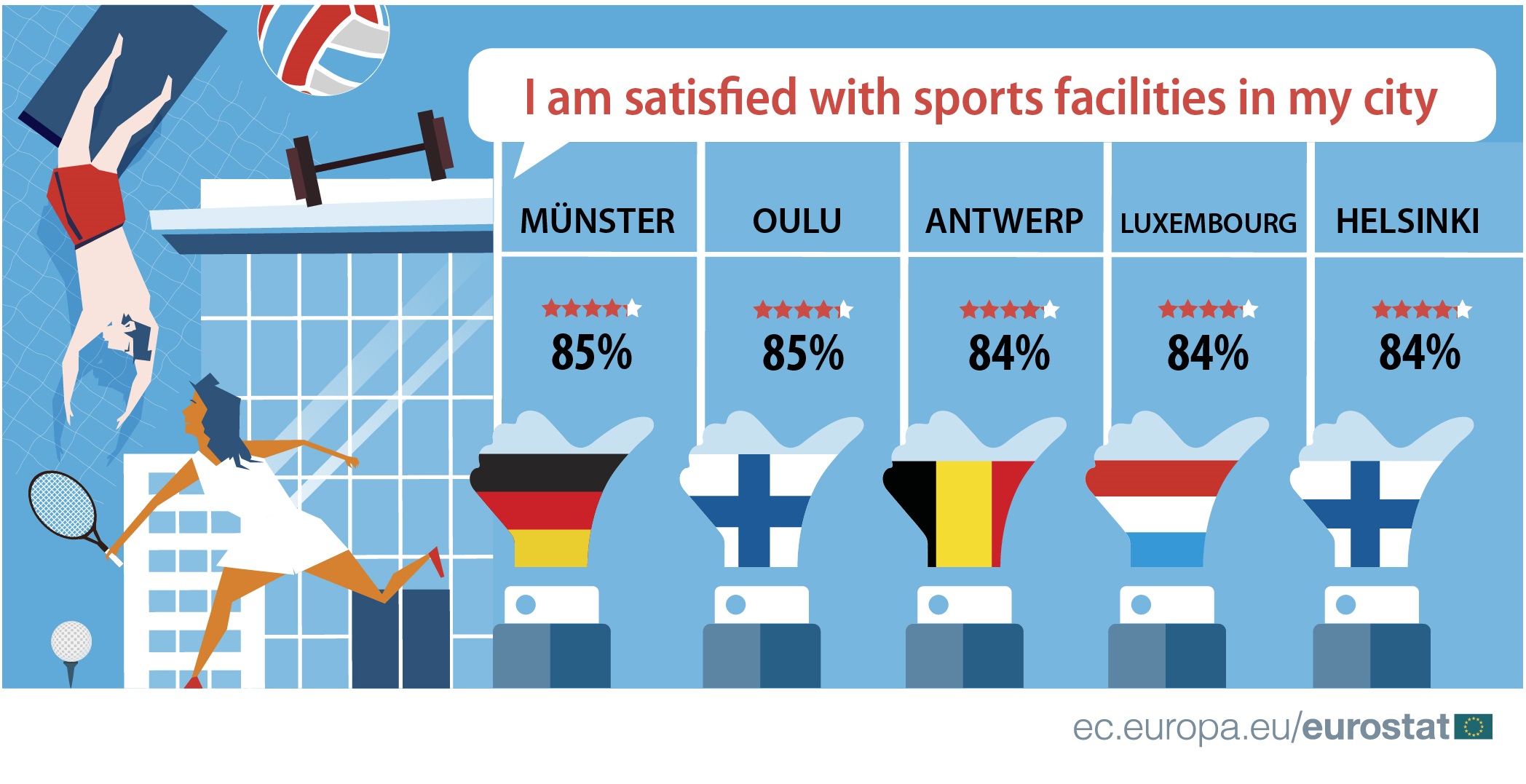 Among EU capitals: inhabitants of Luxembourg and Helsinki most satisfied
The population's satisfaction rate with sports facilities in the EU's capital cities ranges from 38% to 84%.
At least 70% of inhabitants were very or rather satisfied with their city's sports facilities in Luxembourg and Helsinki (both 84%), Amsterdam (76%), Prague and Dublin (both 75%) and Paris (71%).
In contrast, only 38% of inhabitants in Sofia found their city's sports facilities good enough. Less than half of the population of Bratislava (43%), Bucharest, Valletta and Athens (all 44%) and Vilnius (46%) were satisfied with sports facilities of their city.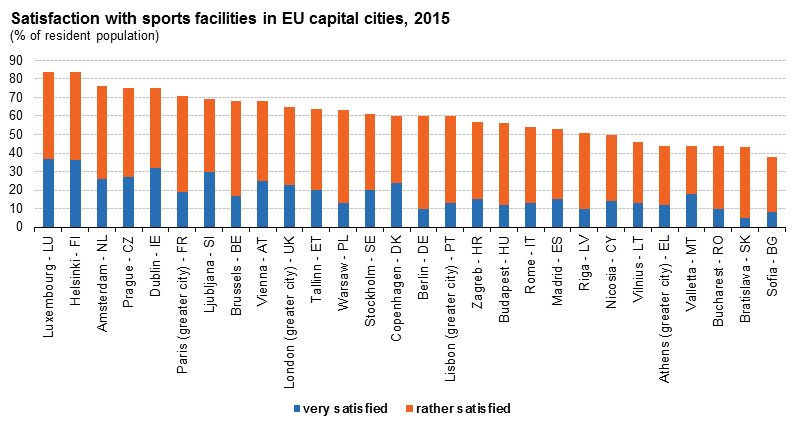 The source dataset can be found here
This news item marks the start of the FIFA World Cup.
To contact us: estat-user-support@ec.europa.eu.