More females than males in personal care, cleaning and teaching professions in the EU
In the most common 20 occupations that cover 76% of the employed persons in the EU, the highest representation of women in the EU in 2016 is recorded in occupations related to personal care (89%), cleaners (84%), office clerks (80%), health technicians (78%) and teachers (71%).
More males than females in construction, transport, industry and science occupations in the EU
Conversely, men are overrepresented among builders (97%), drivers and mobile plant operators (96%), metal workers (96%), science and engineering technicians (83%) and science and engineering professionals (74%).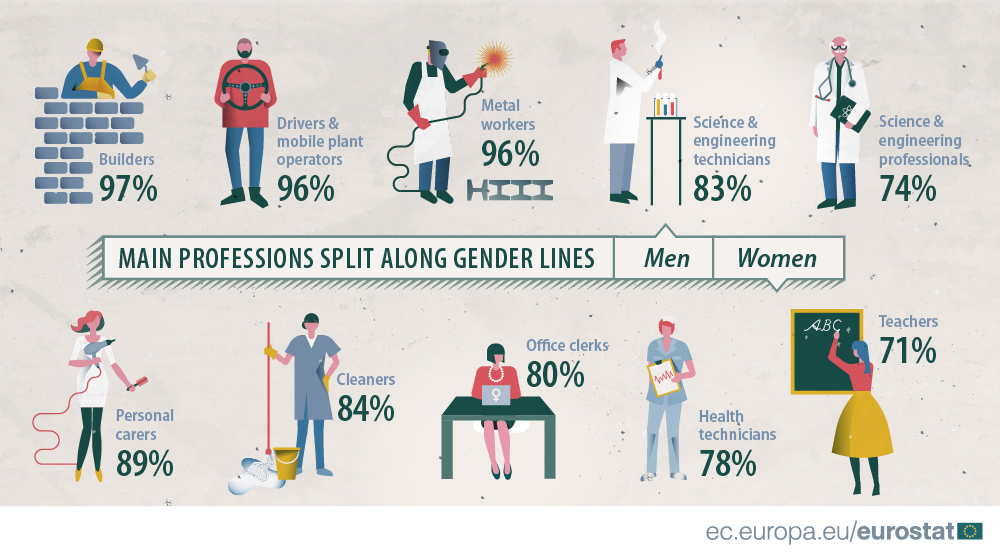 This news item marks the International Women's Day (8 March). These selected findings are extracted from the European Labour Force Survey (LFS).
For any further information, please contact us:
estat-user-support@ec.europa.eu
.