On average, a full-time employee in the EU works 40.3 hours per week in a usual working week. Men have a longer working week than women, working on average 41.0 hours compared with 39.3 hours for women.
Those in the mining and quarrying industry work the longest hours (42.0), while the shortest working week is to be found in the education sector (38.1).
Working week is longest in the UK, shortest in Denmark
On average, full-time employees in the UK spend the highest number of hours per week at their main job (42.3 hours). They are followed by those working in Cyprus (41.7), Austria (41.4), Greece (41.2), Poland and Portugal (both 41.1).
Denmark, with a working week of 37.8 hours, is the only country in which the normal number of working hours is less than 38. The next shortest week is in Italy (38.8), followed by the Netherlands and France (both 39.0), Finland and Ireland (39.1).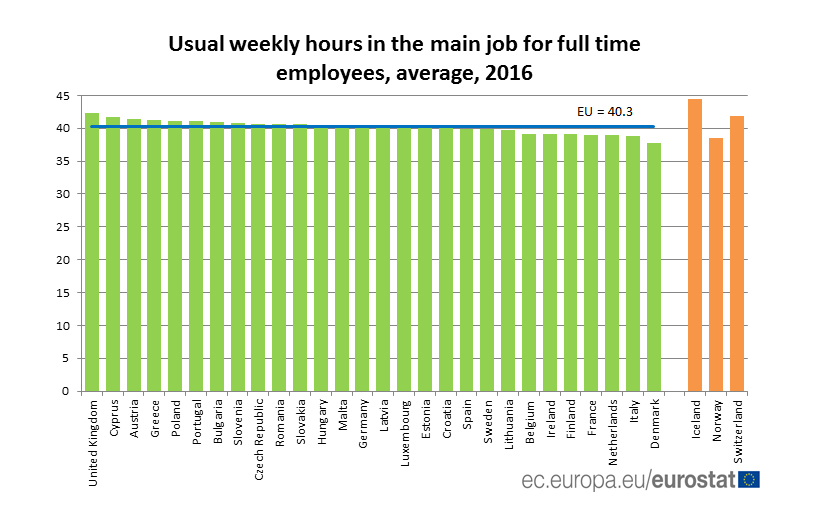 The source dataset is here
More information about the labour market and Labour force survey statistics in Statistics Explained article