6 % of the EU population has no one to ask for help if they need it, a recent survey of EU adults (aged 16 and over) shows.
At 13%, this rate is more than double the EU average in two Member States, Italy and Luxembourg.
The situation looks best in the Czech Republic, Finland, Slovakia and Sweden where only 2% of the population said that they didn't have anyone they could ask for help if needed.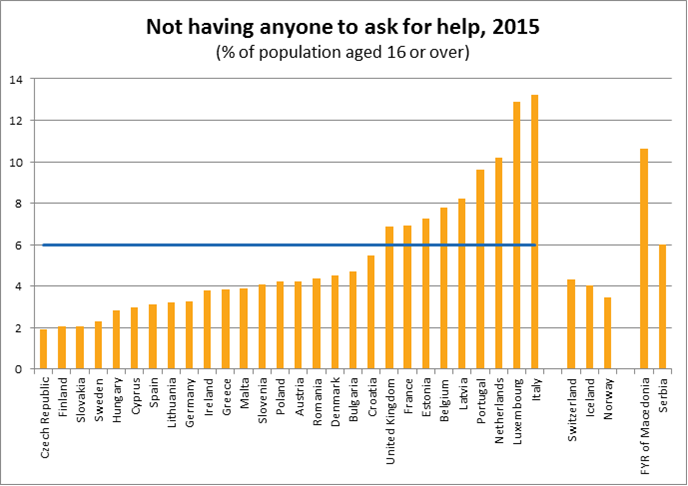 Source dataset: here.
The same percentage of the EU population, 6%, doesn't have anyone with whom they could discuss their personal matters.
Here, the highest numbers were recorded in France and Italy (12%) and the lowest in Cyprus, Spain, Slovakia, the Czech Republic and Hungary (2%).
Income inequality seems to have an effect on social isolation, as this rate was more than twice as large among the Europeans with the lowest income as among those with the highest income.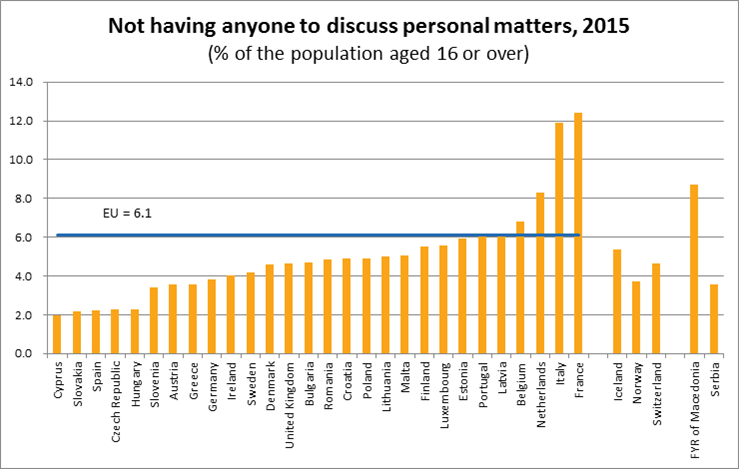 Source dataset: here.