Fires raging across Europe have devastated thousands of hectares of land in France, Portugal, Spain, Italy, and Greece, putting firefighters in the affected countries to the test. In 2021, about 365 thousand people were employed as professional firefighters in the EU, representing 0.2% of total EU employment.
Estonia, Cyprus, Romania, and Slovakia (all around 0.4% of total employment) registered the highest share of firefighters in their respective workforces.
In terms of age, most of the firefighters are relatively young, with the age groups 35 - 39 years and 40 - 44 years having the highest numbers of people, around 61 000 each. There were also over 50 000 firefighters older than 55 years.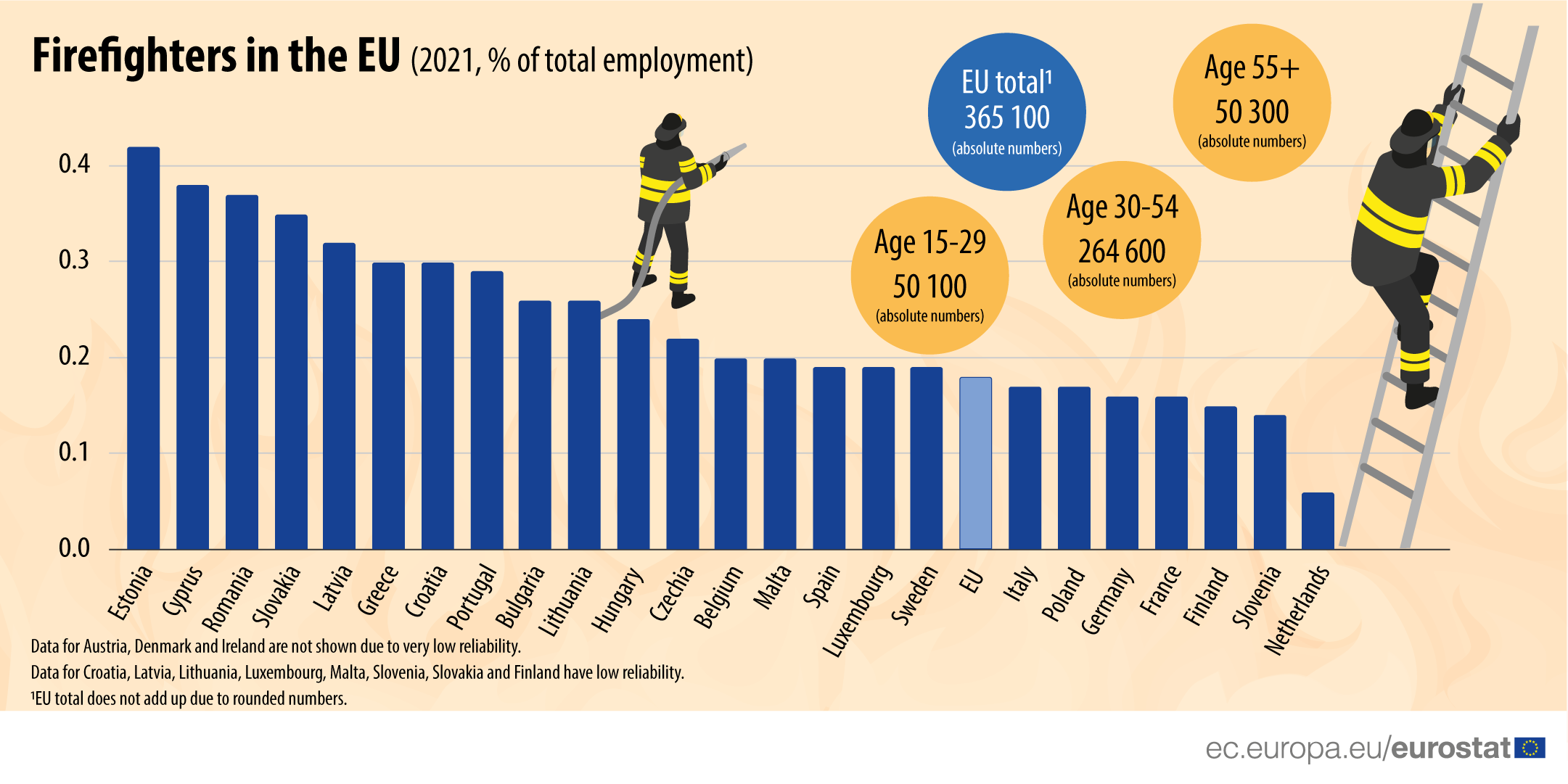 Source dataset: Labour Force Survey extraction
EU governments spent €32.9 billion on fire protection in 2020
In 2020, general government expenditure in the 27 EU Member States on "fire protection services" amounted to €32.9 billion, a 6.4% increase from 2019, when expenditure was around €30.9 billion. The share in general government total expenditure was 0.5%. Overall, in the EU, government expenditure on fire-protection services remained stable at around 0.4 – 0.5% of total expenditure since the beginning of the time series in 2001.
The share of government expenditure on fire protection as a ratio of total expenditure varies among the Member States. In 2020, Denmark reported the lowest share of expenditure on fire protection services in total expenditure at 0.1%, followed by Iceland with 0.2% and Belgium, Malta, Austria, Portugal and Slovenia with 0.3% of their general government total expenditure. In contrast, Romania had the highest share of expenditure on fire protection services with 0.8%, followed by Bulgaria, Czechia, Germany, Estonia, Greece, Lithuania and Luxembourg with 0.6%.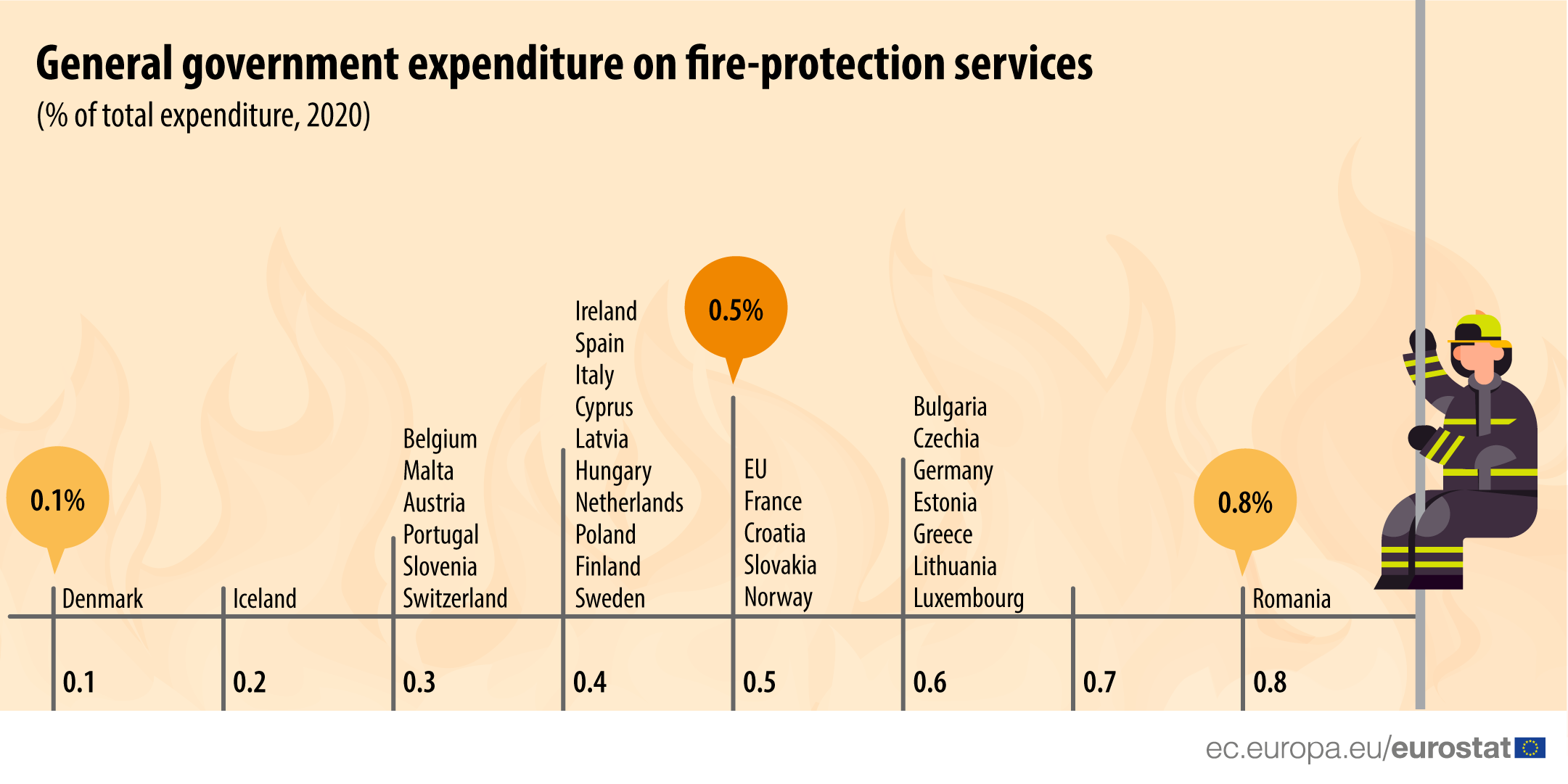 Source dataset: gov_10a_exp
For more information:
Methodological notes:
Firefighters refer to category 'ISCO 5411 Firefighters', as defined under ISCO-08 classification.
Data on firefighters in 2021 from the EU Labour Force Survey are not shown for Austria, Denmark, and Ireland because of very low reliability and are flagged for low reliability for Croatia, Latvia, Lithuania, Luxembourg, Malta, Slovenia, Slovakia and Finland.
Information on general government expenditure for the function 'fire-protection services' (according to the Classification of the Functions of Government – COFOG) is based on national accounts / government finance statistics.
Many firefighting services are volunteer based and this differs across countries.

To contact us, please visit our User Support page.
For press queries, please contact our Media Support.