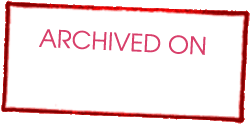 24/03/2011
Facilitating Adaptability
The Development Partnerships (DPs) that were launched under the Adaptability Strand of EQUAL operated in two main fields of action:
Lifelong learning and inclusive work practices: Promoting lifelong learning and inclusive work practices which encourage the recruitment and retention of those suffering discrimination and inequality in connection with the labour market.
Adaptability to work: Supporting the adaptability of firms and employees to structural economic change and the use of information technology and other new technologies.
Increasing adaptability of workers, enterprises and entrepreneurs with a view to improving the anticipation and positive management of economic change (Article 3(1)a), as set out in Regulation No 1081/2006 on the European Social Fund1.
Subthemes identified:
Lifelong learning and increased investment in human resources by enterprises, especially SMEs, and workers
Development and implementation of systems and strategies, including apprenticeships, which ensure improved access to training by, in particular, low-skilled and older workers
Development of qualifications and competences as well as the identification of future occupational and skills requirements (includes validation of skills)
Dissemination of information and communication technologies, e-learning
Design and dissemination of innovative and more productive forms of work organisation, including better health and safety at work
Development of specific employment, training and support services, including outplacement, for workers in the context of company and sector restructuring