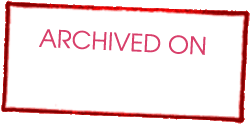 24/03/2011
Glossary
Term in english
Definition
Actions
The stages in which EQUAL operates. Action 1(development phase) is where Development Partnerships (DPs) prepared to carry out their main implementation activities which take place in Action 2 (implementation phase). Action 3 covers mainstreaming and thematic networking activity.
Action 1
Development phase intended to consolidate the partnerships and the national and transnational work programmes. This phase will be concluded with the preparation of the Development Partnership Agreement (DPA) and a Transnational Co-operation Agreement (TCA) which will precede the confirmation of the selection for Action 2.
Action 2
Phase lasting 18 to 36 months, funds the main delivery phase of the work programme approved at the end of Action 1, nationally and transnationally.
Action 3
Funds additional activities from Action 2 designed to support thematic networking, and to disseminate and mainstream good practice from Action 2 into appropriate policies at local, regional, national and transnational levels.
ADAPT and EMPLOYMENT (Community Initiatives)
The ESF Human Resources Initiatives which funded more than 10 000 projects between 1994 and 1999 and preceded EQUAL.
The ADAPT Community Initiative aimed to transform the way in which companies, the organisations which support them, and workers themselves, respond to economical and technological change.
The EMPLOYMENT Community Initiative has targeted groups of people who faced difficulties in accessing labour market. It had four strands: NOW for equality of opportunities between women and men; HORIZON for people with disabilities; INTEGRA for socially excluded people; YOUTHSTART for young people.
Asylum seekers
The following categories of asylum-seekers are identified in EQUAL: those whose application for asylum is under consideration by the Member State concerned; those who have been admitted under a humanitarian resettlement or evacuation programme or who benefit from a temporary protection arrangement;
Community added value (CAV)
There are three dimensions of CAV:

A first dimension is characterised by two alternative - but not mutually exclusive - patterns, according to which CAV is constituted either by an additional benefit for stakeholders, in particular for the target beneficiaries, accruing out of European interventions or as a fresh impetus for the political project of a unified Europe (e.g. via promotion of the 'European Idea', strengthening of social and economic cohesion, visibility of Europe for citizens, etc.)

The second dimension is more operational, asking for measurement and requesting a measurement concept and a tool for discriminating according to usability and benefit of central interventions. In this kind of discourse the focus lies on additionality and net-effects, instead of counting gross-effects.

In a third dimension the guiding question is whether CAV is a mere result of additional money (European added input) or if a qualitative aspect is dominant, resulting from the various specific and obligatory institutional and procedural provisions (general principles)

Horizontal Priorities, check and control, controlling, monitoring, evaluation, etc.) introduced by the Commission e.g. in the frame of Structural Instruments implementation.
Community Initiative (CI)
Chief Programming document which describes the principal strategy, main actions, financial allocations and commitments of a Member State to implement the CI EQUAL
Before adoption by the Commission the document undergoes a negotiation process. There were 17 EQUAL OPs for the period 2000-04, given that Belgium and the UK present each 2 OPs. The total number as from the second round is 27 with the addition of the 10 new Member States
Community Initiative Programme (CIP) EQUAL
Chief programming document for EQUAL in each Member State which outlines how EQUAL will be spent, e.g. strategy, main actions, measures and financial plan.
Development partnership agreement (DPA)
Formalisation of the common strategy (context, objectives, work programme, etc.) which is adopted by all national partners within a DP. The agreement is established at the end of Action 1.
Development partnership (DP)
Strategic partnership that implements EQUAL activities. EQUAL brings together the key players in a geographical area or sector into Development Partnerships. These partnerships will be made up of organisations interested in contributing to a work programme designed to tackle issues of a particular theme and how these issues impact on a wide range of disadvantaged groups.
Dissemination
It is the process of publicising lessons from the activities, through reports, events, papers and media.
Empowerment
Central feature of EQUAL. It gives people who are targeted for support an opportunity to influence the design and the evaluation of the proposed activities. DPs are made up of a range of organisations. All partners should be 'empowered' to play a role within the programme.
ESF
The European Social Fund (ESF) is one of the four structural Funds. It is the financial instrument of the European Union that aims to improve the employment situation in the EU by investing in people. EQUAL is an ESF Community initiative.
European employment strategy (EES)
The European Employment Strategy has been developed in order to encourage exchange of information and joint discussions by all Member States, thus trying to find solutions or best practices together which could help creating more and better jobs in every Member State. This strategy involves the annual adoption of guidelines and the preparation of National employment Action Plans (NAP Employment) for each Member State.
Final beneficiaries
According to the regulations, it is the public or private organisations and enterprises responsible for the implementation of the activities (Not to be mistaken with those benefiting from the actions('ultimate beneficiaries' ).In the case of EQUAL it is the DP.
Gender mainstreaming
Systematic approach to address the causes of inequalities between women and men in our societies and identify appropriate strategies to tackle them.
Geographical DP
A DP that addresses problems which are determined by specific territorial features. The problem tackled sets down the geographical limits of the DP (city, rural area, travel-to work area, region etc.).
Innovation
'New and better', i.e. it has not been done before in this area or sector and it brings about an improvement. We distinguish between goal, process and context-related innovation.
Process oriented innovation covers the development of new approaches and methods and the improvement of existing ones;
Goal-oriented innovation refers to the formulation of new objectives including the identification of new qualifications and the opening up of new areas of employment;
Context oriented innovation, which relates to political and institutional structures and systems development.
Job desegregation
Policy and practice to address the concentration of men and women in certain types and levels of jobs. Horizontal segregation relates to certain types of work or professions being dominated by one sex. Vertical segregation usually refers to women being unable to access management / senior positions.
Key principles of EQUAL
The EQUAL Initiative is based on six guiding principles.

Lead Partner
The legally constituted organisation which has agreed to be the applicant for the DP. The lead partner has the responsibility for administering and delivering the DP.
Mainstreaming
For the purposes of this evaluation we are looking at mainstreaming both in itself and within the wider context of sustainability. We are also taking a more strict view of mainstreaming - i.e. as innovations which specifically influence or are taken up into policy and practice at the institutional political, regulatory or administrative levels. This specifically excludes dissemination.
Vertical national mainstreaming
Transfer of lessons learnt and integration of all or part of results into policy and practice at the institutional, political, regulatory or administrative level. Here we are looking for clear evidence of take up at national level.
Horizontal mainstreaming/take-up national
Transferring lessons learnt to similar organisations at national or regional levels. The transfer can be specific (e.g. a particular tool) or broad (e.g. contributing to a change of practice). In this case, regional is understood in the national, rather than trans-national context.
Horizontal mainstreaming/take-up transnational
Transfer of lessons learnt and integration of all or part of results into policy and practice between Member States, social partners and the European Commission.
Vertical transnational mainstreaming
Where innovations/results influence the institutional, political or regulatory environment in other Member States or at European Commission level.
Managing authorities
The body responsible at national level for administering EQUAL.
Measure
Sub-category within a priority enabling activities to be financed. These are mainly the thematic fields.
Monitoring Committee
Committee overseeing the implementation of the CIP. It is established by the Member State and made up of a range of key players.
Networking
Collective work that brings together DPs as well as other key actors. It contributes to the identification and validation of outcomes and good practices and supports dissemination and mainstreaming.
Partnership
ollaborative working is one of the key principles. Bringing different actors (private, public and non-governmental organisations) to find integrated solutions to common labour market challenges. An EQUAL project was known as an EQUAL Development Partnership, DP for short.
Priority
The strategy adopted in a CIP comprises of a number of priorities to which objectives and financial resources are assigned to. These are Employability, Entrepreneurship, Adaptability, Equal opportunities for women and men,asylum seekers and technical assistance.
Programming complement
Document, complementary to the CIP, containing detailed information on the implementation of EQUAL at national level.
Pull mechanism
In the context of mainstreaming, it defines a mechanism in which policy and decision-makers or other key actors identify priorities within the experimental activities and follow their progress with a view to use the results.
Push mechanism
In the context of mainstreaming, it defines a mechanism by which DPs seek to increase the visibility of their results with a view to transfer the latter to other actors.
Sectoral DP
A DP aimed at addressing specific problems related to a particular economic or industrial sector or cause of discrimination.
Social economy
The term 'social economy' stands mainly for organisations (co-operatives, community businesses, associations, foundations etc) that are oriented towards principles of the market economy while pursuing social aims (combat exclusion etc.).
Social inclusion (Strategic co-operation on)
Process launched at the Lisbon European Council in 2000 to strengthen the fight against poverty and exclusion. Through this each Member State sets out its National Action Plan defining priorities and objectives to enhance social inclusion (NAP inclusion).
Technical assistance
It comprises the structures and resources dedicated to support the implementation of the CIP (support for the DP, setting up of networks and transnational co-operation, etc).
Thematic approach
EQUAL operates in thematic fields defined within the four pillars of the European Employment Strategy (EES): Employability, Entrepreneurship, Adaptability and Equal Opportunities. In addition to these pillars, the programme supported a further theme of activities to help the socio-economic integration of asylum seekers. EQUAL differed from previous initiatives and programmes by its thematic approach to testing new ways of delivering policy priorities. The thematic approach explores new ways of tackling the problems common to different types of discrimination and inequality, rather than focusing on specific target groups.
Thematic fields

Access and return to the labour market
Combating racism
Setting up businesses
Life long learning
Adaptation to structural and economic change, especially ICT
Reconcile family and professional life
Reducing the gender gaps and supporting job desegregation
Socio-economic integration of asylum seekers

Transnational co-operation agreement (TCA)
Document formalising the Transnational co-operation Partnership (TCP), established at the end of Action 1 between several DPs from different Member States. Document formalising the Transnational co-operation Partnership (TCP), established at the end of Action 1 between several DPs from different Member States. It states the partners involved, work programme, planned activities, the indicative budget, role of the partners and details of the monitoring and evaluation arrangements.
Transnational co-operation partnership (TCP)
Grouping of at least two DPs from different Member States to develop joint transnational activities such as: training, studies, products, methods, exchange of trainees or trainers etc.
Transnational co-operation
This is one of the key principles of EQUAL. To take part in the programme, DPs must build a work programme with at least one DP funded in another Member State and get involved in thematic networks at European level.This transnational emphasis makes sure that lessons are learned across the Member States and examples of good practice are exchanged.
Validation
A systematic and reproducible assessment by peers and experts of the innovative solution, in particular its relevance, its advantages over current practice, and its potential for transfer and scaling up.