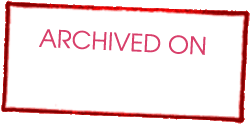 24/03/2011
Increasing Employability
Enhancing Access to Employment and the sustainable Inclusion in the Labour Market
Modernisation and Strengthening of Labour Market Institutions
| | |
| --- | --- |
| | Modernising and Strengthening Employment Services |
This document summarises outcomes from EQUAL Development Partnerships (DPs), which provide examples of good practice that can inform initiatives aimed at modernising and strengthening employment services for disadvantaged people. It also includes annotated references to the EU policy context and relevant background material which can be accessed on-line through hyperlinks.
[Back to Structure]
Practical examples of the work of Development Partnerships
A new focus on Capacity Building for Training and Employment Intermediaries
EQUAL DPs have promoted staff development and new forms of training to improve the anti-discrimination skills of professionals in employment services and other labour market actors to detect, and cope with, discriminatory practices that disadvantaged groups often face in recruitment and placement processes.
AT - Laying New Tracks for the Vocational Integration and Career advancement of Immigrants

- 2007

FR - Capacity-Building in Public Employment Services to Counter and Prevent Discrimination

- 2007

FR - Combating Discrimination in Temporary Work
FR - Developing a Common Anti-Discrimination Culture amongst Local Actors
FI - Preparation for integration

- 2006

FI - Building Cooperation between Employment Services and Migrant Associations
IT - One-Stop-Shops Responding to a Range of Individual Needs
PT - Training and Learning for Actors in the Integration Process
Complementing Statutory Services
Existing mainstream services are not always well-equipped to respond to the needs of immigrants and other disadvantaged groups. EQUAL DPs have tackled this issue in a number of ways, often by ensuring that members of the services' staff are training in intercultural communication and/or through the provision of multi-lingual information and advice.
DE - A regional Network of Labour Market Actors tackling Barriers to Employment
ES - A Long Road to Full Integration

- 2007

IT - Forging a Strong Regional Partnership

- 2007

PT - Support Offices for Migrants in Rural Areas