The European Union (EU) is a net importer of toys from the rest of the world. EU exports to non-EU countries are five times lower than imports from non-EU countries. In 2017, the EU imported toys worth almost €7.4 billion and exported only about €1.4 billion to non-EU countries. The value of toys imported to the EU has grown by over 41% in the last ten years.
EU mainly imports toys from China
China is the biggest supplier of toys to the EU, accounting for 86% of toy imports in 2017, far ahead of Vietnam (3%), Hong Kong and Indonesia (both 2%). More than half of EU imports of toys went to the United Kingdom (26%), Germany (15%) and the Netherlands (11%).
EU mainly exports toys to Switzerland, Russia and the United States
The main non-EU destinations are the United States, Switzerland (both accounting for 15% of toy exports) and Russia (14%). Together these countries account for almost half of the value of exports. Almost half of the toys exported from the EU come from Czechia (25%) and Germany (21%).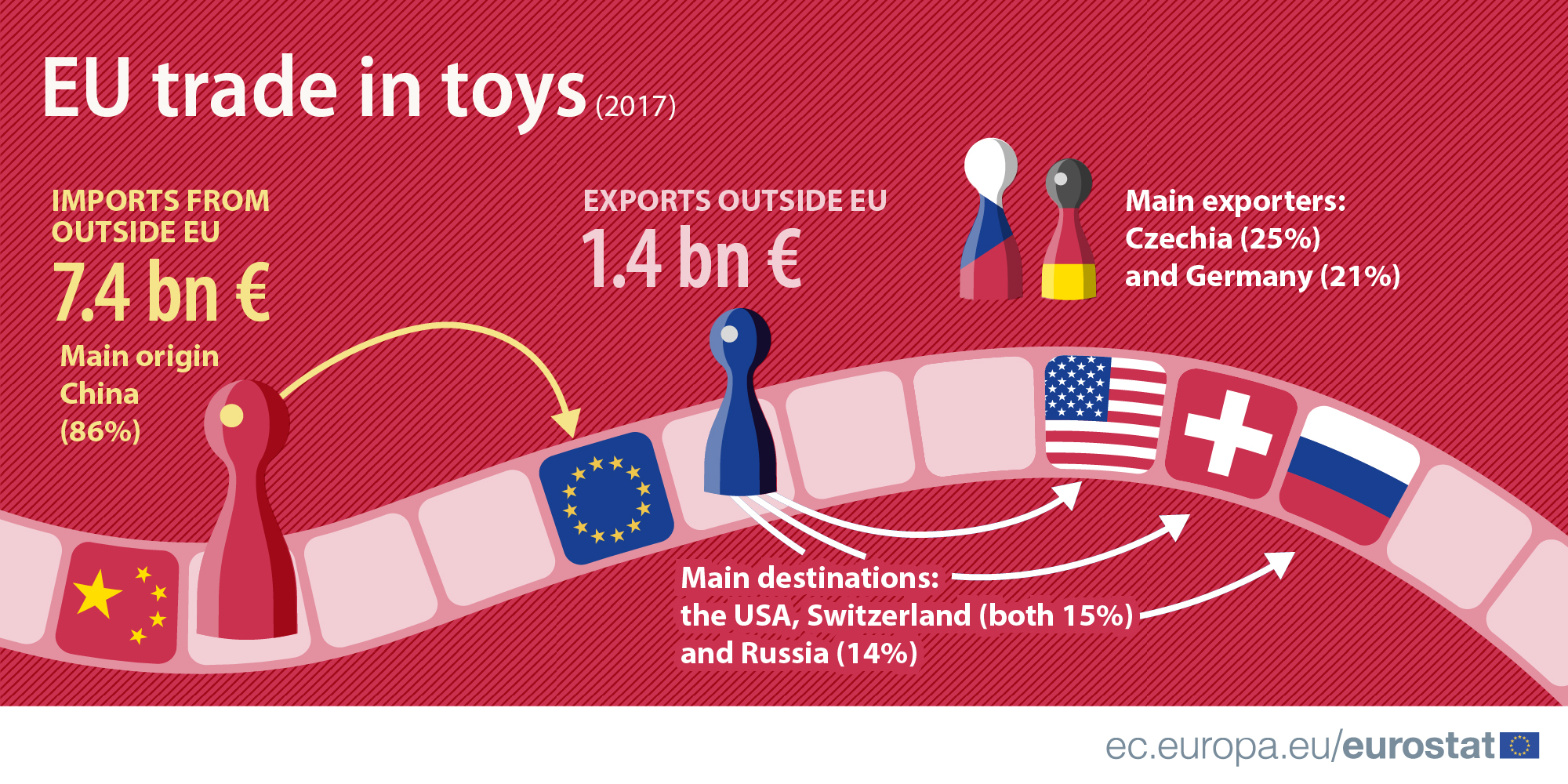 The source dataset is accessible here.
To contact us:
estat-user-support@ec.europa.eu
.