Nuacht
Please note that news, features and events might only be available in English, French and/or German.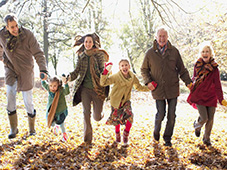 15/10/2013
The Employment and Social Affairs Council approved today the conclusions of the Social Protection Committe report on the development of social protection policies in the EU between January 2012 and June 2013.
14/10/2013
According to a study just published by the European Commission in most EU countries, EU citizens from other Member States use welfare benefits no more intensively than the host country's nationals. Mobile EU citizens are less likely to receive disability and unemployment benefits in most countries studied.
14/10/2013
The EU's Council of Employment and Social Policy Ministers will meet on 15 October in Luxembourg.
02/10/2013
The European Commission has proposed to create a new scoreboard to allow for better and earlier identification of major employment and social problems in the framework of the European Semester, the EU's yearly economic policy-making cycle.
26/09/2013
The European Commission has decided to refer Belgium to the EU's Court of Justice because of discriminatory conditions for candidates wishing to work in the local public sector in the French and German speaking regions, as well as the Brussels region, and who have not followed education in Dutch, French or German.
26/09/2013
The European Commission has sent a formal request to France to respect the rights of hospital doctors to a 48-hour average weekly working time and to minimum rest periods after working extra hours at night, as required by the Working Time Directive (2003/88/EC).
26/09/2013
The European Commission has decided to refer Cyprus to the EU's Court of Justice for applying discriminatory conditions to the pension rights and unpaid leave rights of former Cypriot civil servants working in another Member State.
23/09/2013
The 3rd PES to PES Dialogue Dissemination Conference on Innovative and effective approaches for the strategic management of PES will take place on 3 -4 October in Brussels.
19/09/2013
An 23 Meán Fómhair seolfar feachtas míosa a ndéanfar poist, bainc, cearta sóisialta agus ríomhthráchtáil a phlé ar líne lena linn. Déanfaidh daoine aonair, eagraíochtaí agus lucht déanta beartais smaointe a roinnt lena chéile a d'fhéadfadh dul i bhfeidhm ar an Eoraip.
16/09/2013
The European Commission has proposed to provide Spain with €840,000 from the European Globalisation Adjustment Fund (EGF) to help 300 workers made redundant in the manufacture of building materials in Comunidad Valenciana (Spain), to find new jobs.