Nuacht
Please note that news, features and events might only be available in English, French and/or German.
12/04/2017
Two new Flash Reports prepared by the European Social policy Network (ESPN) have just become available and provide information on recent social policy initiatives in the United Kingdom.
11/04/2017
The report 'Getting Skills Right - Financial Incentives for Education and Training systems' was published yesterday by the Organisation for Economic Cooperation and Development (OECD).
10/04/2017
The European Commission has launched a public consultation in the context of the evaluation of the four EU agencies under the remit of DG Employment.
07/04/2017
The European Commission has proposed to provide Finland with €2.6 million from the European Globalisation Adjustment Fund (EGF) to help 821 former workers of Nokia Network Systems to find new jobs.
03/04/2017
Two European Commission projects have received recognition in the field of employment, social affairs and inclusion.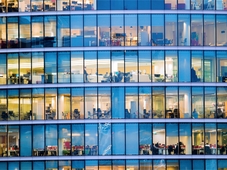 29/03/2017
The 2017 Joint Employment Report and its Scoreboard of Key Employment and Social Indicators provide a snapshot of employment and social developments in the EU. This analysis provides a focus on unemployment and Member States' efforts in the labour market to bring it down.
23/03/2017
The year 2017 marks the 60th anniversary of the European Social Fund (ESF), Europe's oldest and main instrument to invest in people.
14/03/2017
The EPSCO Council adopted the 2017 Joint Employment Report (JER) on 3 March, including the Scoreboard of key employment and social indicators. The table below summarizes its main findings.

10/03/2017
This year's European Vocational Skills Week will be held on 20-24 November.
07/03/2017
On 3 March, the European Council of employment and social policy ministers adopted the 2017 Joint Employment Report.