New solution for solar energy conversion and storage by LIGHT-CAP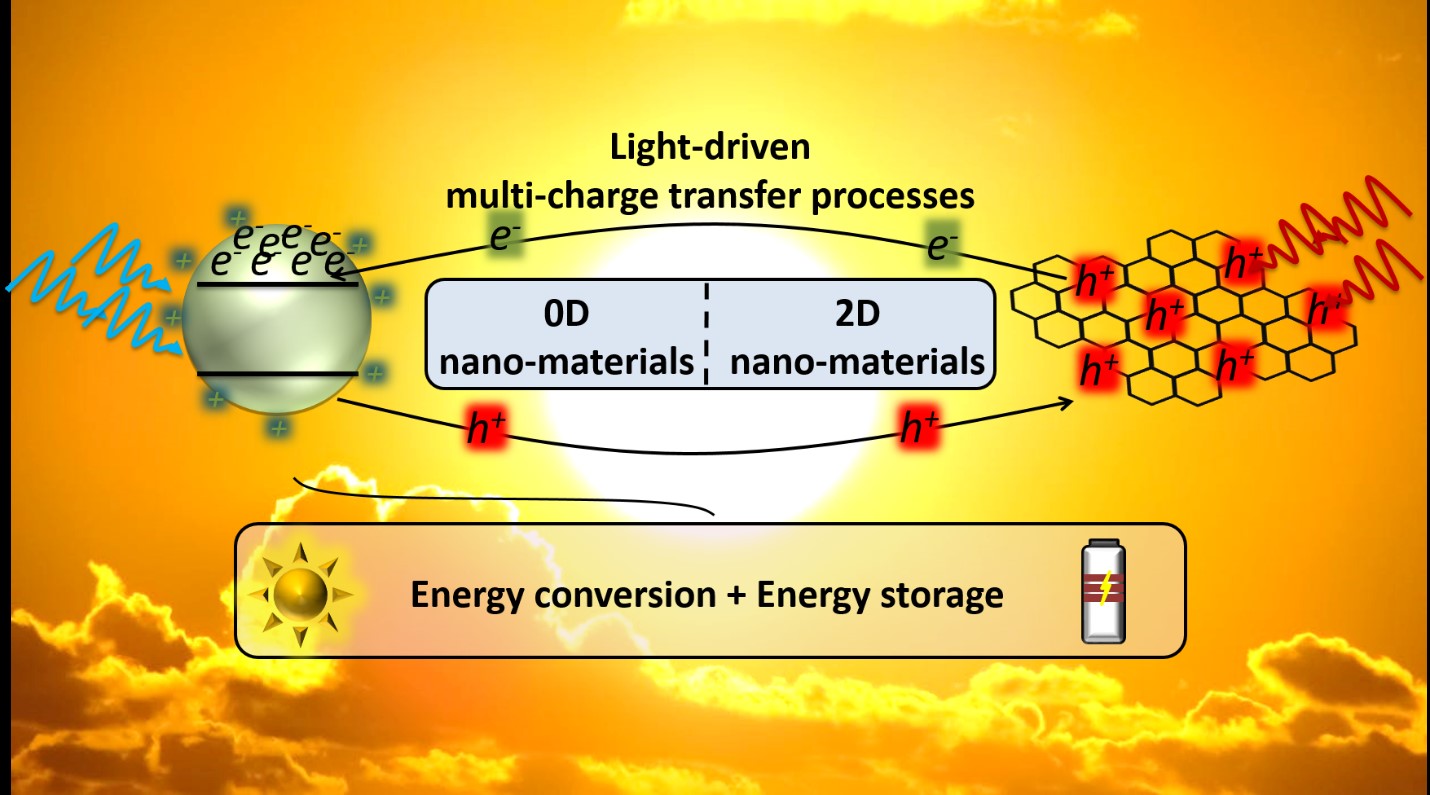 LIGHT-CAP was selected among proposals submitted for FET Proactive Emerging Paradigms and Communities call (FETPROACT-EIC-07-2020), in subtopic B: Breakthrough zero-emissions energy storage and conversion technologies for carbon-neutrality. The project proposes an innovation for solar storage devices, which will contribute to a future sustainable and zero-emission energy landscape in Europe.
LIGHT-CAP will launch a long-term technological vision that combines energy conversion and storage into one single compact unit with low volume and weight, based on environmental-friendly and Earth abundant materials, with the additional cost benefit delivered by solution processing. The project team explains the idea further in the project proposal:
"LIGHT-CAP offers a solution in which the light absorption, charge separation and accumulation are combined in the same set of materials by exploiting multiple and reversible charge transfer processes in stable nanoscale components that are powered solely by light."
The aim of the project is to provide more efficient sunlight harvesting, conversion, and storage into delocalized electrical charges, followed by the possibility of a controlled, on-demand release. In order to do this, LIGHT-CAP applies the most recent findings of material science.
"Our technology is based on the exploitation of the cooperative electronic properties of zero-dimensional and two-dimensional nano-materials, which take over the role of both the light energy conversion and for storage, together with the unique opportunity to accumulate multiple delocalized charges per nanostructural unit after photo-activation," describe the researchers.
Within the scope of the project, LIGHT-CAP will also design proof-of-concept devices displaying the new technology and its possible applications in energy industry, especially in mobile devices and remote locations.
The project coordinator, Dr. Ilka Kriegel from Italian Institute of Technology IIT adds: "We are excited to start this FET Proactive project bringing together an excellent European research team with the support from Japan. This project will shed light on a fundamentally new concept that will push solar energy storage to a new level."
LIGHT-CAP is a 48-month project starting in January 2021. It brought together an experienced consortium of multidisciplinary teams from Italy, Switzerland, Germany and Spain.
Background information
FET-Open and FET Proactive are now part of the Enhanced European Innovation Council (EIC) Pilot (specifically the Pathfinder), the new home for deep-tech research and innovation in Horizon 2020, the EU funding programme for research and innovation.