Webinar on Risk Management // Slides and recordings available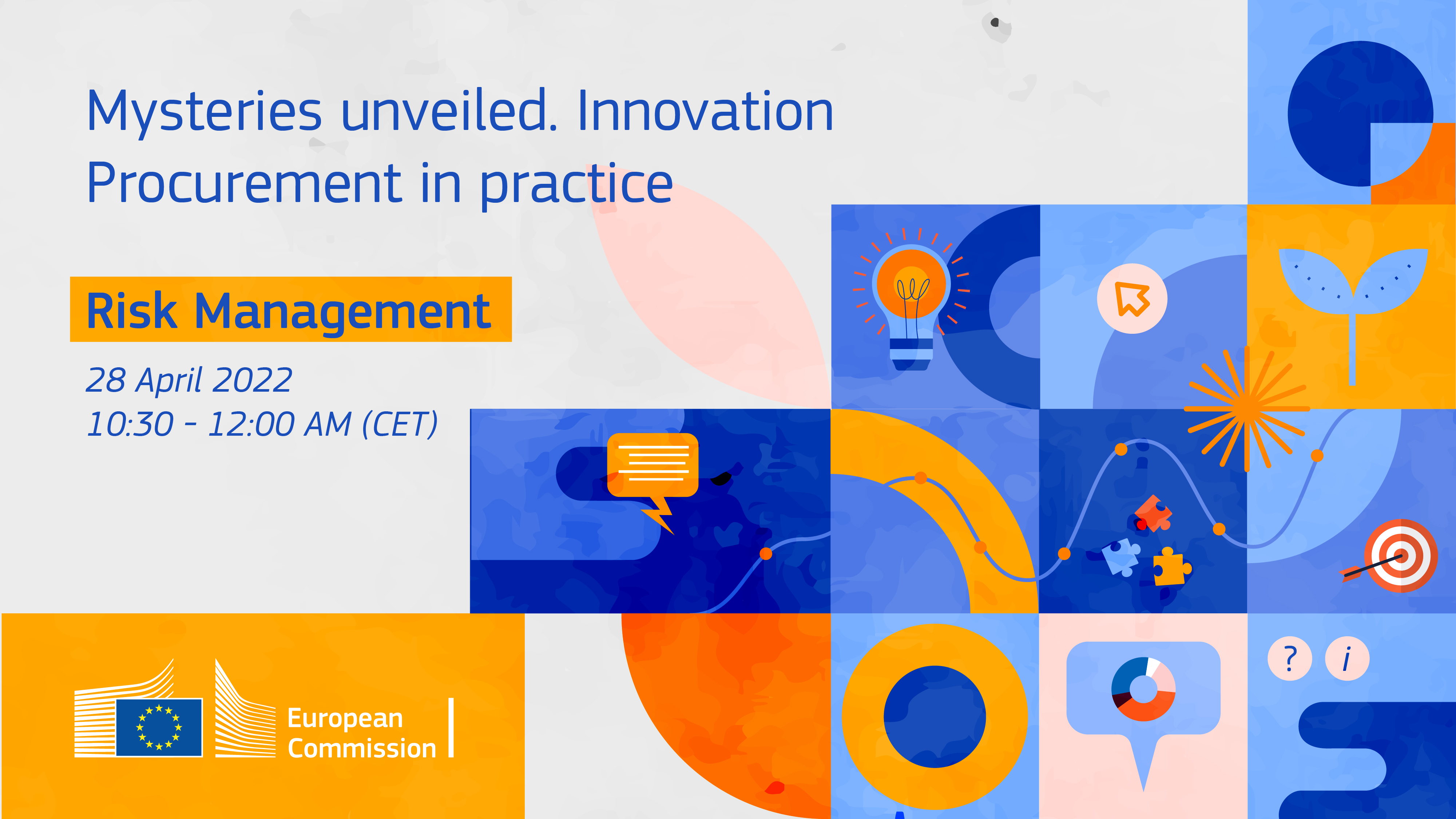 The Strategic Procurement Team and our partners would like to thank you for your interest and your participation in our webinar on "Risk Management", which was held on 28 of April 2022. Almost 300 persons from all the Member States registered and attended the webinar, a number which clearly shows the high interest in this topic.
The following points were discussed:
--> How to risk in innovation procurement, it is worth it
--> The governance structure the City of Amsterdam has put in place to manage its risks, balancing (financial) risk and public value to be pursued
--> Key findings from the KIRI project assigned by the government of Finland on risk management in innovation procurement
Please find attached our distinguished speakers' slides and the link to rewatch the webinar.
Downloads
20220427_EC_Webinar_Monika_Mat...
English
Download
Amsterdam Risk Management (1)
English
Download
Risk sharing innovation procur...
English
Download