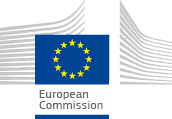 European Commission

Public health
Accessibility tools
Service tools
Language selector
Medicinal products for human use

06 February 2013
The short clip shows that medicines bought from unregulated websites have a high chance of being falsified, counterfeit or substandard.

06 February 2012
This short video describes the work of the European Commission to ensure the safety and quality of medicines in all EU Member States.

14 June 2011
Video on the risks of fake medicines and on the wide range of actions taken by the EU to ensure the highest possible level of citizens' health.

19 April 2011
Paola Testori Coggi, Director General of DG Health and Consumers, explains the Herbals Directive
On 30 April 2011, the period granted for herbal medicines to be registered will expire. This deadline brings to an end a seven year period allowed by a Directive adopted in 2004. The Director General of the European Commission for Health and Consumers explains the situation in order to address certain concerns expressed by citizens in the European Union.