Joinup
When is this solution for you?
You would like to set up your own national collaborative platform and catalogue of reusable IT solutions providing similar services to those of Joinup.
What can we offer you?
Joinup is a single-access point to thousands of interoperability solutions for public administrations, offered by more than 40 standardisation bodies, public administrations and open source software repositories. The interoperability solutions are described using the Asset Description Metadata Schema (ADMS).

We provide freely reusable software under an open source licence and some support to help you set up your collaborative platform with services similar to those of the Joinup platform.

In addition, you have the possibility to participate in our development work and contribute to the enhancement of Joinup.

Joinup constantly aims at improving the quality of its services and user experience. Learn more about the existing and upcoming features/improvements by checking our Roadmap.
Is this solution open source?
More detailed information
Who is already using this solution?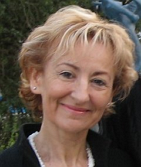 "We think Joinup allows us to give additional exposure to the solutions developed in Slovenia and to raise interest among other Member States […]"
--Danica Saponja, Editor-in-Chief of the NIO portal in Slovenia
"Federation with Joinup was the best way to increase visibility of our solutions."
--Elena Muñoz, Technology Transfer Centre of the Spanish Government

 

"Looking at Joinup it struck me that most of the functionality we needed was there. It was more a matter of rebranding the features, deploying a copy of the tool and migrating key data."

--Christoforos Korakas, Sr IT Projects Advisor, EASME A2 / EIC Task Force

 
"Joinup, the ideal dissemination platform for our open source solutions."

--Francesca Bria, former Chief Technology and Digital Innovation Officer of Barcelona City Council

 


"Increasing the use of Open Source Software and Open Standards within the public administrations automatically lowers the barrier to entry for everyone, particularly SME, and creates a better playing field for everyone. Interoperability and cross-border solutions are foremost a solution for increased transparency, open government and democracy. Joinup is the perfect tool for this."

Daniel Melin, Senior Procurement Officer - ICT, Swedish National Procurement Services
More than 16,000 professionals working in the field of eGovernment are registered on Joinup. On top of that, numerous stakeholders from EU institutions, professionals working in local and regional public administrations, academia as well as from the private sector are also active on the platform.

For example, Spain's Centro de Transferencia de Tecnología (CTT) is part of Joinup's collaborators network. CTT is the first repository to be federated with Joinup using the newly implemented ADMS-AP v2.0 service.

More and more, the platform also attracts stakeholders from outside the EU. For instance, the AGESIC, an institution that leads the development of Digital Government and the Society of Information and Knowledge in Uruguay, has created its own AGESIC thematic area on Joinup.
Key facts and figures
Number of users: +/- 16,000
Number of thematic areas (collections): +/- 130
Number of interoperability solutions available: +/- 2,900