ISA²
Interoperability solutions for public administrations, businesses and citizens
A platform for sharing knowledge, good practices and IT solutions in the public sector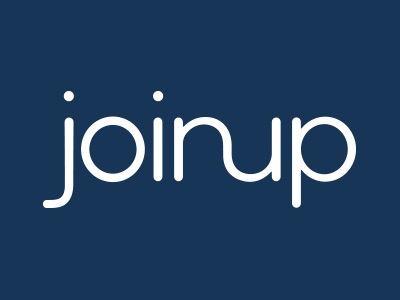 2016.20 Joinup, the European collaborative platform and catalogue
When is this action of interest to you?
You are involved in the modernisation of public administration in your country. You are looking for good practices and reusable IT solutions to provide high quality public services in an efficient way.
You would like to publish and share an IT solution that your administration has developed.
You would like to collaborate with professionals from standardisation bodies, IT enterprises and public organisations in order to develop common IT services, software or specifications for public administrations.
What is this action about?
In the past, information on IT solutions for the public sector used to be scattered across numerous repositories and websites, making it hard to find data and to reuse already available tools. The European Commission answered this problem by establishing Joinup, a platform that gives the opportunity to share and reuse IT solutions and good practices with other professionals across Europe and beyond. The platform, set up with support of the ISA Programme, is freely accessible and facilitates communication and collaboration on common projects between public administrations. In addition, Joinup works as a catalogue, where users can easily find and download already developed solutions.
Under the current ISA2 Programme, the Commission is aiming to further enhance Joinup's functionalities. The main focus is on:
Making the platform more user friendly, e.g. by improving navigation for users and providing better support on mobile devices
Revising the catalogue, while applying a stricter quality check that will result in a significant reduction of solutions and help promote high quality and well-documented projects
Implementing the European Interoperability Cartography within Joinup, to offer a structured set of building blocks and solutions (according to the European Interoperability Reference Architecture), thus supporting public administrations in providing interoperable services
Implementing the European Catalogue of ICT Standards for Public Procurement on Joinup.
What are the objectives?
The objective is to provide a platform for sharing and reusing of IT solutions and good practices in the public sector, to help public administrations deliver fast, affordable and interoperable services to citizens.
Joinup is a meeting place and a collaborative working environment for the development of interoperability solutions. Joinup hosts communities of practice, such as:
Joinup offers a catalogue, helping to find open source software solutions, interoperability assets and models such as the Interoperability Maturity Model of a Public Service (IMAPS) and the European Interoperability Reference Architecture (EIRA).
The target audience includes all those using, developing and implementing e-government solutions. The site focusses on the European public sector, but the projects are open to all others.
What are the benefits?
For public administrations and European Commission services
More affordable development of IT solutions, as well as enabling communication related to them through Joinup
The possibility to focus on the actual development of IT solutions instead of spending resources on building individual platforms for specific projects
Easier searching for information on available IT solutions in the public sector
Interoperable IT solutions that can contribute to improved coherence of public services across Europe, making it easier for public administrations to cooperate
The possibility to grow the professional network
For the European Commission
For citizens
More efficient public services thanks to sharing and reusing of IT solutions in the public sector
For the private sector
The possibility to access Joinup, learn about the actual needs of public administrators and develop more suitable products
What has been already achieved?
In October 2017, new Joinup has been launched. The upgraded platform offered responsive and mobile-friendly web design, improved user experience, revamped content structure and new search engine.
Since then, the platform has been going through a flow of continuous improvements and development of new functionalities in order to meet user expectations.
The most interesting of these could be summarised as follows:
Multi-level page support in custom pages;
Improved HTML Editor;
Transferrable collection and solution ownership;
Subscription to discussion items;
Pinned tiles for collection and solution owners and facilitators;
Extended user support through FAQ, How-to acrticles and help videos;
Implementation of the ADMS-AP v2.0 Importer.
The web is supported by improved content organisation technology. Joinup relies on the ADMS, a standard method allows the Joinup team to structure code classifications, taxonomies and other specialised vocabularies of re-usable metadata. In addition, the portal combines SPARQL - a semantic database query language - with the Triplestore semantic query database, improving the organisation of content across the site. This makes it possible to add contributions to the right collection, using pre-defined political, legal, organisational and technical categories. The European Commission's Joinup platform is developed publicly, and the source code is published on GitHub under the European Union Public Licence (EUPL).
What are the next steps?
In 2019, the Joinup platform will keep evolving thanks to the feedback from users. Check the Joinup Roadmap for an outlook of the platform's future direction.