ISA²
Interoperability solutions for public administrations, businesses and citizens
The European Union Public Licence (EUPL)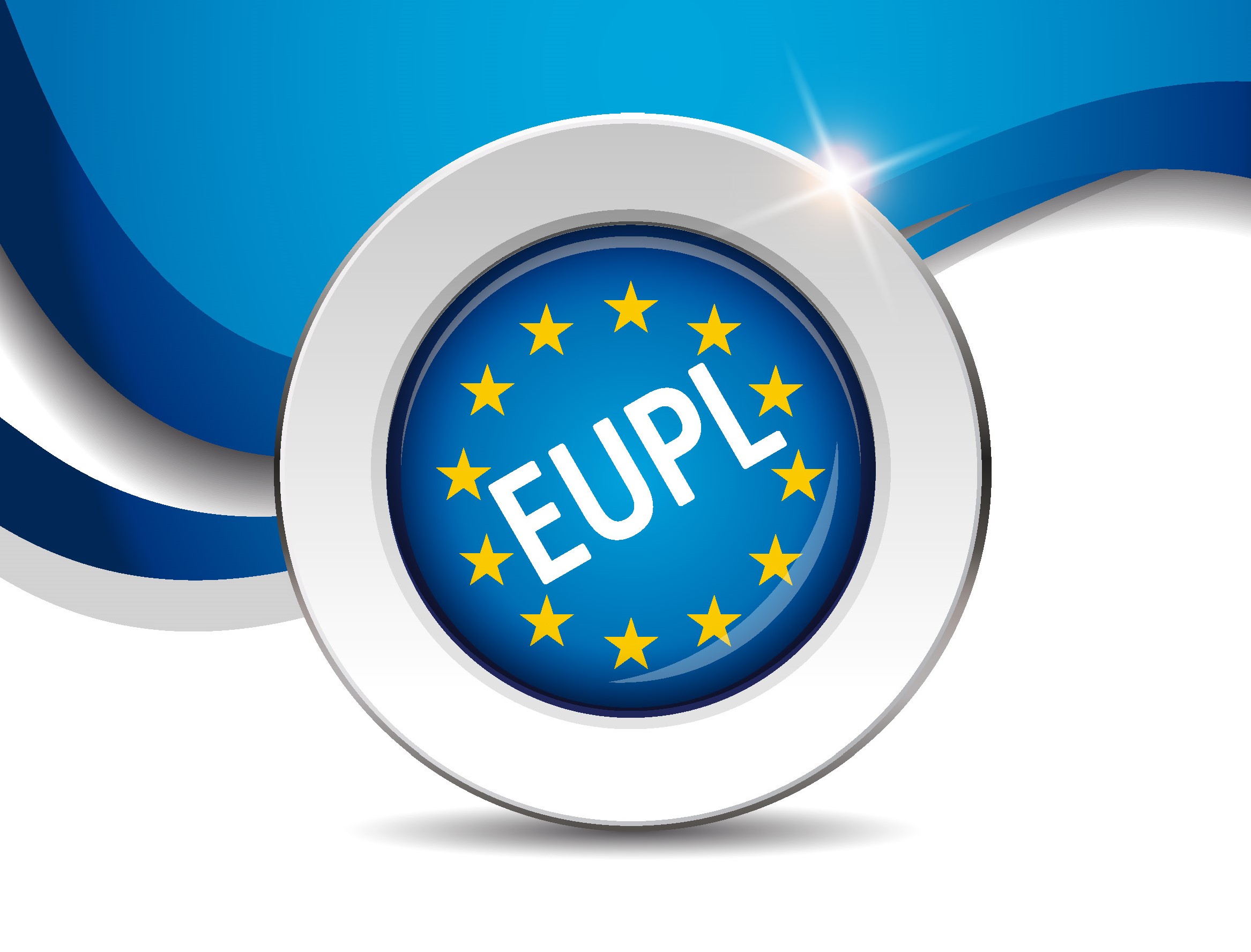 When is this solution for you?
You want to publish your software, data, documents, specifications or source codes under an open source licence that has a clear legal standing in European law.
What can we offer you?
The European Union Public Licence is a unique and open source licence created by the European Commission that is available in 23 official EU languages and can be used by anyone.
The purpose of EUPL is to encourage public administrations, starting with the EU institutions themselves, to embrace the free and open source model. It is legally consistent with the copyright law of all 28 Member states, and supports other popular open source licences. It is especially well-suited for public administrations and interoperability tools shared on Joinup.
In May 2017, the European Commission published a new version of the EUPL v.1.2. This version provides a wider compatibility with other open source licences compared to the previous version from 2009.
DON'T MISS: OPEN SOURCE & EUROPEAN POLICIES SESSION
/isa2/file/parisopensourcesummit2png_enparis_open_source_summit2.png
6 December, 16h00 – 17h00 Sharing and Reuse: open, efficient and innovative public services (EN, FR)
This session, co-organised by the European Commission, selects some of the best practices of comprehensive policies and pragmatic tools from public services across the European Union.

Introduction
Sharing and Reuse Framework: an enabler for public service innovation 
by Georges LOBO, Programme Officer in Interoperability Unit (ISA²),
Directorate-General for Informatics, European Commission;
The new EUPL 1.2: a tool for sharing and reuse 
by Stefano GENTILE, Copyright and trademark law specialist, at the European Commission's Intellectual Property and Technology Transfer Unit, JRC.

Discussion with eGov experts
 
Our solution at a glance
Have a look at the EUPL leaflet.
/isa2/file/eupl-leafletpng_eneupl-leaflet.png
Read the EUPL presentation.
Is this solution open source?
More detailed information
Who is already using this solution?
The EUPL was certified by the Open Source Initiative, and there are currently tens of thousands of projects licensed under the EUPL. It is widely used by public administrations in Spain, Germany, the Netherlands, Estonia, Bulgaria, and other EU countries. Here are some examples of solutions under the EUPL:
The EUPL is also use by organisations such as the European Commission, European Parliament, National Land Survey of Finland and Spain's Technology Transfer Centre (CTT).
Read more about the use of the EUPL.
Key facts and figures
The EUPL is available in 23 EU languages.