Core Public Service Vocabulary Application Profile (CPSV-AP)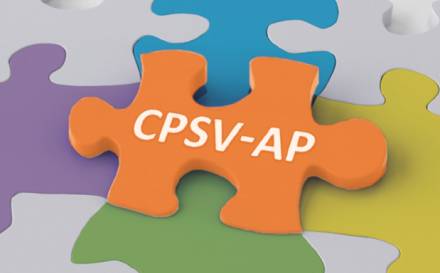 A data model for describing public services and the associated life and business events
When is this solution for you?
You are responsible for implementing a catalogue or a portal of public services in your country, region, municipality, etc. In some cases you may need to compile and publish information about public services from various authorities.
Public administrations and service providers can use this to guarantee a degree of cross-domain and cross-border interoperability between public service catalogues.
What can we offer you?
We provide you with a common data model for describing public services offered in your administration. The CPSV-AP will standardise the semantics of personal milestones, including having a child, beginning education, looking for a new job, as well as professional changes such as starting or financing a company, hiring an employee. The descriptions will make data on these events structured, easier to capture and machine-readable. 
With the CPSV-AP, you can:
provide information on public services in a user-centric way, grouped logically around business or life events and other ways of classifying;
map different data models to a common model requiring only one single description. In turn, Points of Single Contact and eGovernment portals can federate and share information;
federate and publish information on Points of Single Contact and eGovernment portals in a more efficient and interoperable way.
In September 2018, a new version CPSV-AP 2.2 was released. The update finds its motivation in the experience of implementing and piloting CPSV-AP by different EU countries and stakeholders, suggestions from the working group regarding the classification of public services, the Single Digital Gateway initiative and academic work on proactive service delivery. All these have lead to a number of change requests, which have been discussed in the working group. The outcome of these discussions have been implemented in the new version of the CPSV-AP. 
In addition, we offer a toolbox for creating and exchanging CPSV-AP-based descriptions of public services. It comprises the following:
Public Service Description Creator: A tool that enables public administrations to create CPSV-AP compliant descriptions via a webform. 
Public Service Description Editor: An online tool that helps public administrations create, manage and export into a machine-readable format, public service descriptions aligned with the CPSV-AP.
CPSV-AP Data Validator: A web service that validates whether machine-readable descriptions of public services comply with the defined CPSV-AP specifications.
CPSV-AP Mapping Editor Tool: Allows users to create online mappings between the CPSV-AP and any other data model for describing public services, allowing them to harmonise the models.
Public Service Description Harvester: Allows public administrations to harvest public service descriptions from different portals and make them available via a single point of access.
How public administrations can use our tools to create a user-centric and interoperable catalogue of public services:​
/isa2/file/catalogueofservices-leaflet-tools2png_encatalogueofservices-leaflet-tools2.png
Our solution at a glance
Watch the video on Catalogue of Services and CPSV-AP:
/isa2/file/catalogueofservices_enCatalogue of Services

Have a look at the CPSV-AP leaflet.
/isa2/file/cpsv-apleafletpng_encpsv-apleaflet.png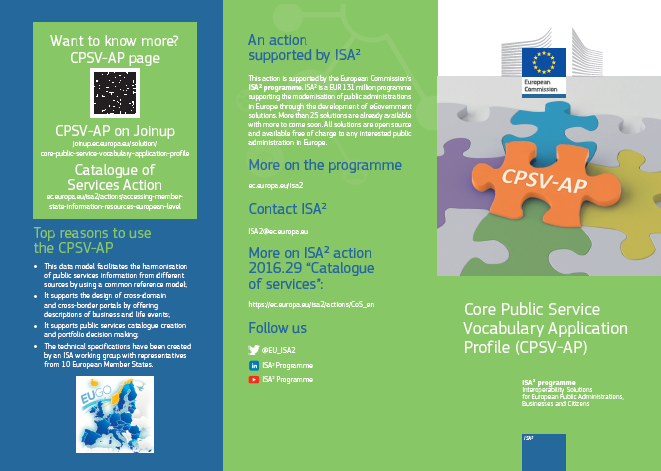 a description of the CPSV-AP;
a description of the tools;
a description of the pilots.
Check out the Catalogue of Services leaflet.
/isa2/file/catalogueofservices-leafletpng_encatalogueofservices-leaflet.png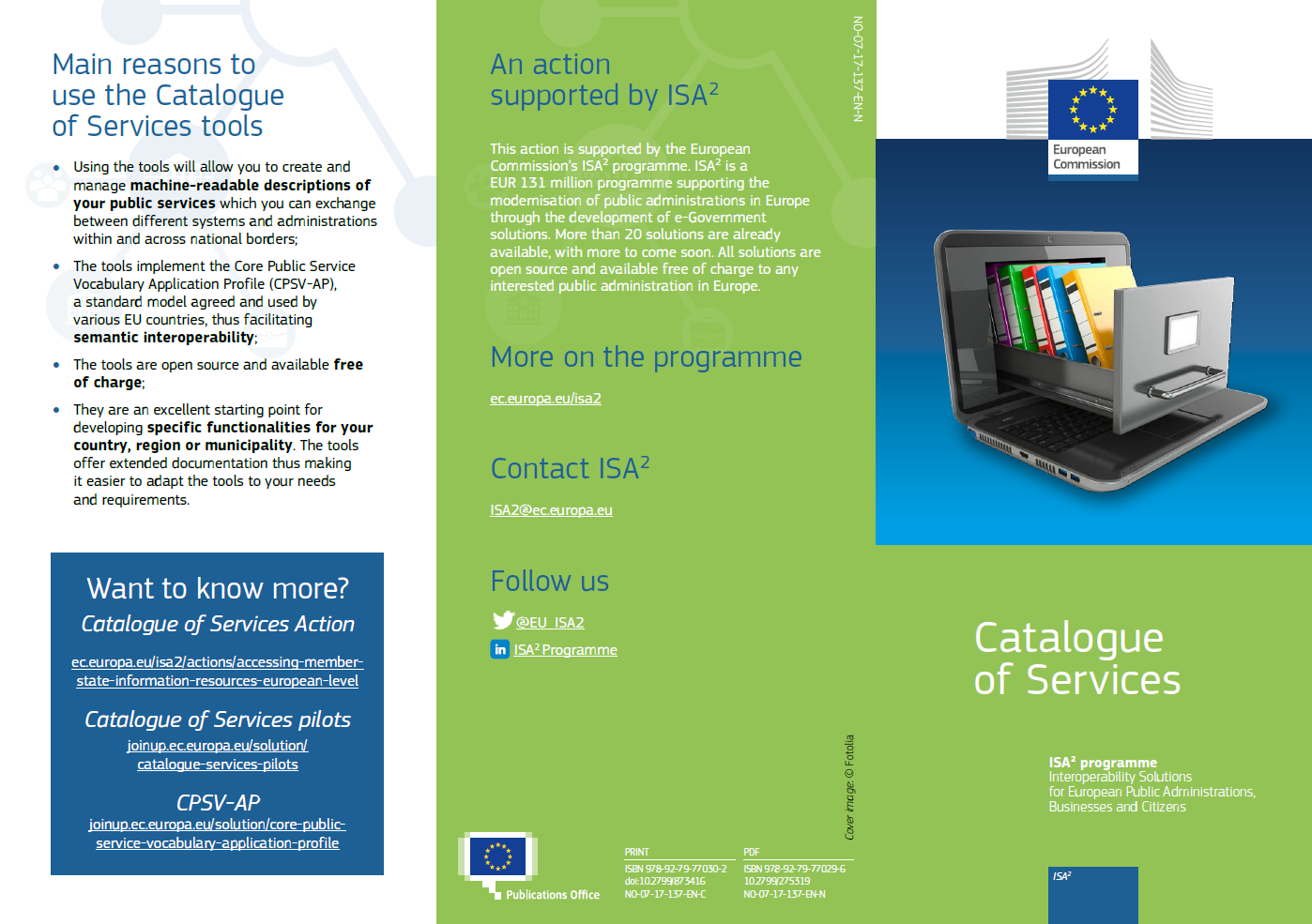 Is this solution open source?
More detailed information
Who is already using this solution?
Key facts and figures
In total, 17 EU countries have participated in the definition of the specification CPSV-AP v2.0 during 2016: Austria, Belgium, Estonia, Finland, Greece, Ireland, Italy, Latvia, Lithuania, Luxembourg, Malta, Poland, Slovakia, Spain, Sweden, the Netherlands and the UK.
The CPSV-AP has been downloaded over 1100 times (by January 2017).