ISA²
Interoperability solutions for public administrations, businesses and citizens
Accessing Member State information resources at European level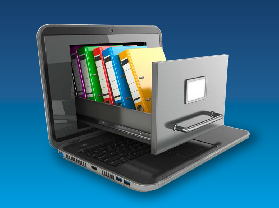 2016.29 Catalogue of services
When is this action of interest to you?
You are responsible for implementing a catalogue of public services in your country. In some cases you may need to compile information about public services from various authorities. This action will provide some harmonisation of national and European service catalogues that will help European public administrations to understand what is available in other countries and also to access some common tools and data models to describe public services in an interoperable manner. This will help national administrations to link up public services domestically and in future to create a European combined catalogue of public services, a key precondition for building up cross-border services.
What is this action about?
The ability to build European public services across borders is based on the reuse of public services operated by EU countries at various administrative levels.
The ability to reuse these services on the pan-European basis can potentially reduce the administrative burden for businesses and citizens. It would also support the creation of 'life event services' related to study, work, leisure and retirement in Europe, or 'business event services' related to start, do or closure business around Europe.
At present, EU countries do not have up-to-date information on basic public services available in other EU countries or the means to efficiently and easily access them. This is because there are various obstacles limiting the cross-border use of these services at the technical, semantic, organisational and legal level of interoperability.
In addition to this, a large number of catalogues, portals, etc. have been implemented or are being implemented throughout Europe with no harmonisation among them, e.g. in terms of the description of the service and the associated information. This lack of harmonisation makes it difficult to envisage any kind of link between them. To overcome these obstacles, the action sets out to explore the current difficulties and the benefits and feasibility of developing a European combined catalogue of public services by conducting a study at national and European levels identifying best practices and initiatives of interest that could be reutilised at the European level.
What are the objectives?
Enhancing the interoperability and the exchange of information about public services within and across EU countries and at the European level by:
Helping public administrations sharing machine-readable description of public services by maintaining a common data model CPSV-AP;
Maintaining and improveming reusable tools for the creation, validation, management and exchange of public service descriptions;
Piloting the adoption and use of the CPSV-AP and tools together with EU countries and European Portals;
Providing technical support to EU countries in setting up user-centric one-stop-shops for public services.
What are the benefits?
Better management and exchange of public service information;
Less duplication of public service descriptions;
Improving the user experience by having a better perception of the services provided by the public administrations and efficiency gains.
What are the next steps?
In 2019, the action will focus on:
Application programming interface (APIs) for CPSV-AP-based access to the Catalogue of Public Services
Extension of the CPSV-AP to model proactive services and event-triggered services
Support the Single Digital Gateway Search Facility design and implementation through the CPSV-AP
Definition of a chatbot architecture based on the CPSV-AP
Communication and raising awareness activities