ISA²
Interoperability solutions for public administrations, businesses and citizens
Reusable tools for information collection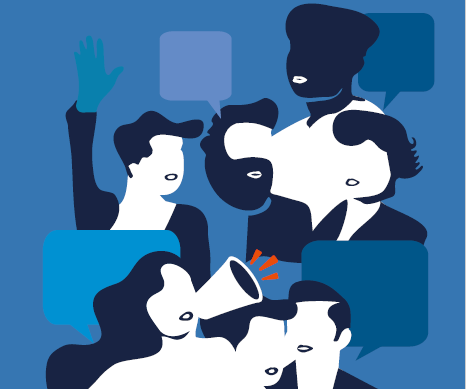 2016.14 European Citizens' Initiatives
When is this action of interest to you?
You are the organiser of a European Citizens' Initiative (ECI) and wish to gather statements of support online. In order to do this you have to setup an online collection system that must satisfy certain technical and security requirements and be certified by the competent authorities of a Member State. The open source software 'Online Collection Software for European Citizens' Initiatives' meets your needs.
What is this action about?
The Lisbon Treaty has introduced the "European citizens' initiative", which enables one million citizens who are nationals of a significant number of Member States to call directly on the European Commission to bring forward issues of interest to them in an area of EU competence.
This initiative requires an efficient process to enable citizens to exercise this new right, particularly as statements of support for citizens' initiatives can be collected by organisers both on paper or electronically, and online collection is potentially prone to fraud and raises issues linked to data protection.
Under this ISA² action, specialised software has been developed and provided to the local organisers to undertake this process efficiently.
In addition to the technical and security standards that the software needs to comply with, the following features have also been included in order to facilitate the management of the initiative by the organiser and the verification of statements of support by Member States' authorities:
adaptations of the statement of support form, according to the Member States of residence/nationality of the signatory;
automatic grouping of statements of support according to the Member State to which they will be sent for verification;
possibility to export the statements of support as a data file, which could then be sent directly to the relevant Member State.
The software is compatible with mobile devices.
What are the objectives?
providing organisers of citizens' initiatives with a reusable tool that permits the online collection of statements of support in a way that complies with the Regulation on the European citizens' initiative regarding the format and data collected, as well as with security and technical requirements;
providing the reusable tool as an Open Source web application, made available as a free download;
facilitating compliance with the legal requirements by organisers of initiatives and certification of online collection systems by the relevant Member State authorities.
What are the benefits?
provide free, downloadable open source software;
help organisers build their online collection systems;
facilitate the online collection system certification process;
support the use of standard software to facilitate the verification of online collection systems;
facilitate the data verification of statements of support by the relevant Member State authorities via the consistent collection of data using the software.
What are the next steps?
In 2018, the action will focus on implementing the changes that support revision of the Regulation.