ISA²
Interoperability solutions for public administrations, businesses and citizens
Enabling Digital Government through Geospatial and Location Intelligence ​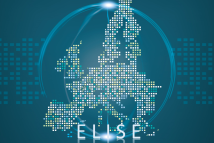 2016.10 European Location Interoperability Solutions for e-Government (ELISE)
When is this action of interest to you?
This action targets those working in public administrations or private companies that deal with information, data, services and processes using the power of location.
What is this action about?
Location-related information underpins an increasingly high proportion of EU and national governmental policies, digital services and applications used by public administrations, companies and citizens. 
The European Location Interoperability Solutions for E-government (ELISE) Action is a package of legal/policy, organizational, semantic and technical interoperability solutions to facilitate more efficient and effective digital cross-border or cross-sector interaction and data re-use. These digital interactions involving location information connect European public administrations with each other and with citizens and businesses they serve.
This Action supports the goals of the Digital Single Market Strategy, including specific actions of the "e-Government Action Plan" and the "European Interoperability Framework", both reinforced by the vision laid out in the Tallinn Declaration in October 2017, alongside the key principles outlined in the Communications on 'Building the data economy' and on 'Artificial Intelligence for Europe'.
The ELISE action builds on the principles of the INSPIRE Directive which establishes an infrastructure for environmental spatial information in Europe, while continuing the work from two ISA Actions: the  European  Union  Location  Framework  (EULF), which developed and promoted a best practice policy and guidance framework, underpinned by INSPIRE, with pilots in different countries and thematic domains, and A  Reusable INSPIRE Reference Platform (ARe3NA), which facilitated INSPIRE implementation in Member States through the development of a structured implementation approach and body of reusable interoperability solutions. ELISE continues this work by fostering the adoption of best practice interoperable solutions across the European Union in the context of 'location interoperability'.
What are the objectives?
The ELISE objective is to break down barriers and promote a coherent and consistent approach to the sharing and reuse of location data across borders and sectors, supporting Better Regulation goals in terms of EU policy and the Digital Single Market strategy in the context of the digital transformation of public services.
To achieve this ELISE will: 
Carry out studies to assess enablers and barriers of geospatial interoperability, examining the role of location information in the data economy and new digital platforms, as well as how these developments may be turned into value-add services, addressing topics such as Application Programming Interfaces (APIs) and the Internet of Things (IoT).
Develop a framework of guidelines, recommendations and reusable tools for implementing and enabling geospatial interoperability, building on the initial work of EULF and ARe3NA, to expand into new business models for re-use of privately-held data and information for tasks in the public interest.
Investigate disruptive technological developments for data exchange, licensing, privacy, and new ways of finding and using location data. 
Develop pilots and applications to test principles in practice, offer lessons and resources for others to build upon, provide the basis for a widespread rollout, and show the benefits of geospatial interoperability. These pilots will both support cross-cutting applications or provide in-depth impetus in specific thematic areas, such as the Energy Efficiency of Buildings and Intelligent Transport Systems.
Provide a "Geospatial Knowledge Base Service", including landscape analysis including the piloting of an observatory process in support the revised National Interoperability Framework Observatory (NIFO), knowledge transfer and capacity building as well as stakeholder support to help improve and implement geospatial interoperability and digital government.
What are the benefits?
For public administrations
Improved business processes, systems and access to location data across borders and sectors.
Cost and time savings thanks to the reuse of location data.
Access to best practices and knowledge-sharing.​
For businesses
Easier development of new products and services based on location data for use in the Digital Signal Market.
Access to wider markets thanks to the removal of barriers to the sharing and reuse of location data.
Increasing economic benefits to business through the availability and re-use of location data.
Increased links and need for partnering between public and private sector on location information.​
For citizens
Better location-based services and access to public sector information for e-Government purposes, as both consumers and co-creators of data.
Public data (in particular geospatial data) are an engine for job creation and growth.​
For the EU
More effective policy development in domains featuring location information and services.
Improved connections between public authorities across the EU in the field of location information.
Improved geospatial data-sharing and re-use between public authorities.
What has been already achieved?
Establishment of an ISA

²

 Working Group on Geospatial Solutions, gathering Member States' representatives from the geospatial and e-government domains to help set priorities and dissemination of results.
Studies on location's role in the Digital Single Market, including
Developing geospatial solutions for INSPIRE implementation and evolution

Developing pilots for interoperability solutions, including
Development of the Geospatial Knowledge Base Service, including

further development of the INSPIRE in Practice platform
update of the EULF Blueprint guidance
providing location-related advice to Better Regulation's ICT assessment of new legislation 
development of a Location Interoperability Framework Observatory methodology and pilot.
engagement and capacity building with different stakeholders and user-groups through over 15 webinars attended by more than 400 participants and participation in over 20 conferences and workshops.
What are the next steps?
In 2018, the action will continue with the execution phase by implementing frameworks and solutions, developing and rolling out pilots, and operating the Action's services.