About the Innovation Radar Prize 2018
The Innovation Radar (IR) is a European Commission initiative to identify high potential innovations and innovators in EU-funded research and innovation projects. Using the radar, 50 of the best EU-funded innovators have been identified to compete with their EU-funded innovation for the Innovation Radar Prize 2018.
The public is invited to vote for their favourite innovators from among these 50 in a two-week long public vote that opens on 29 October 2018. On the basis of this vote the 20 finalists who get to compete in the Innovation Radar final will be identified.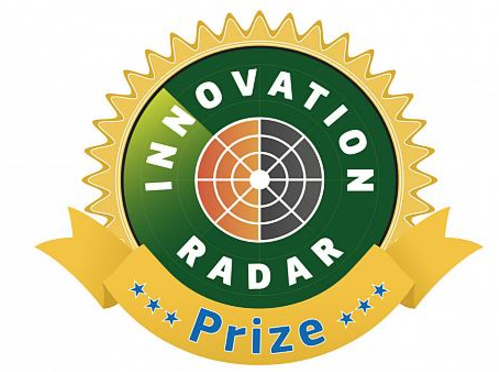 Nominees are grouped into five categories:
This public vote decided which 4 innovators go forward from each category to the final (the top 4 in each category in terms of votes secured makes the final). The 20 finalists get to pitch their plans for going to market with their EU-funded tech to a jury of experts at the ICT 2018 event in Vienna (4-6 December 2018).
The jury will decide on one winner from each category. One overall 'Grand Prix' winner will also be chosen by the jury who will be featured on a euronews programme about their innovation and its market potential.
To help the finalists in the preparation of their pitches, experts and professionals from the Enterprise Europe Network (EEN) will offer targeted support and advice. The EEN is the world's largest support network for small and medium-sized enterprises (SMEs) and brings together 3000 experts from more than 600 member organisations.
Previous Innovation Radar Prize winners
In 2017 the overall winner was in CATEC, a Spanish Aviation research centre, for industrial drones they developed with EU funding. Their drones can not only allow "see" from the air, but also "touch and feel". The CATEC drones – which integrate a robotic arm, advanced software and state-of-the-art sensors - open up new possibilities for performing industrial inspections that require contact. Learn more about CATEC in this euronews feature.
In 2016 the overall Innovation Radar prize was awarded to Intrinsic-ID, a Dutch SME, which developed a unique technology and has become a world leader in security systems. Their technology - authentication technology based on the electronic fingerprint of devices - was developed within the EU-funded project PUFFIN. Intrinsic ID are today selling this technology to customers around the world. Learn more about Intrinsic ID in this euronews feature.
In 2015 the first ever Innovation Radar Prize was awarded to BroadBit, during the ICT 2015 event in Lisbon. Since then, BroadBit, an SME originally from Slovakia but now based in Finland, have raised additional finance to fund expansion and production of their innovative battery technology. Learn more about BroadBit in this euronews feature.