Press Conference:

Launch of the EU Platform for Action on Diet, Physical Activity and Health
Brussels, 15 March 2005

Under the leadership of the Commission, the Platform brings together industry associations, consumer groups, health NGOs and political leaders to take voluntary action to halt and hopefully reverse the rise in obesity, particularly among children. Obesity is on the rise across the whole of Europe, and the increase is particularly severe among children and adolescents. Obesity is a risk factor for many serious illnesses including heart disease, hypertension, stroke, respiratory disease, arthritis and certain types of cancer. Poor diet and lack of exercise are among the leading causes of avoidable death in Europe, with obesity estimated to account for between 2% and 8% of healthcare costs.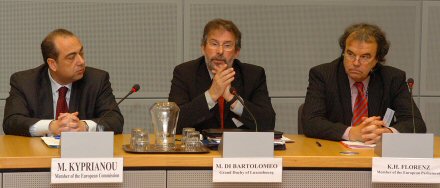 Documents: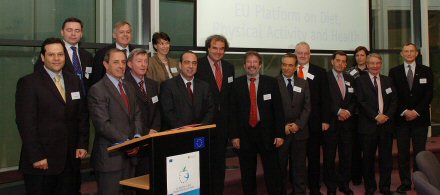 More information on the Diet, Physical Activity and Health - EU Platform for Action