Second Workshop: What makes us different? Europe's efforts on addressing cross-cutting topics
On 19th October 2020, the second Online Workshop of Batteries Europe took place, moderated by GB member Stefano Saguatti. The event gathered stakeholders and sympathizers of the Platform - over 110 active participants who got the chance to listen to high-level speakers presenting the current challenges met by the European battery value chain.
The event started with a welcoming speech from Michael Lippert, Chair of Batteries Europe, immediately followed by a presentation from Uwe Seidel on the ongoing battery IPCEIs (International Projects of Common European Interest). Following after, Ilkka Kojo and Mari Lundstrom, respectively Chair and Co-chair of Working Group 2 on Raw Materials and Recycling presented their work within the ETIP and the importance it has in the full picture. The audience was very active, asking many questions for both presentations, all moderated by Stefano Saguatti.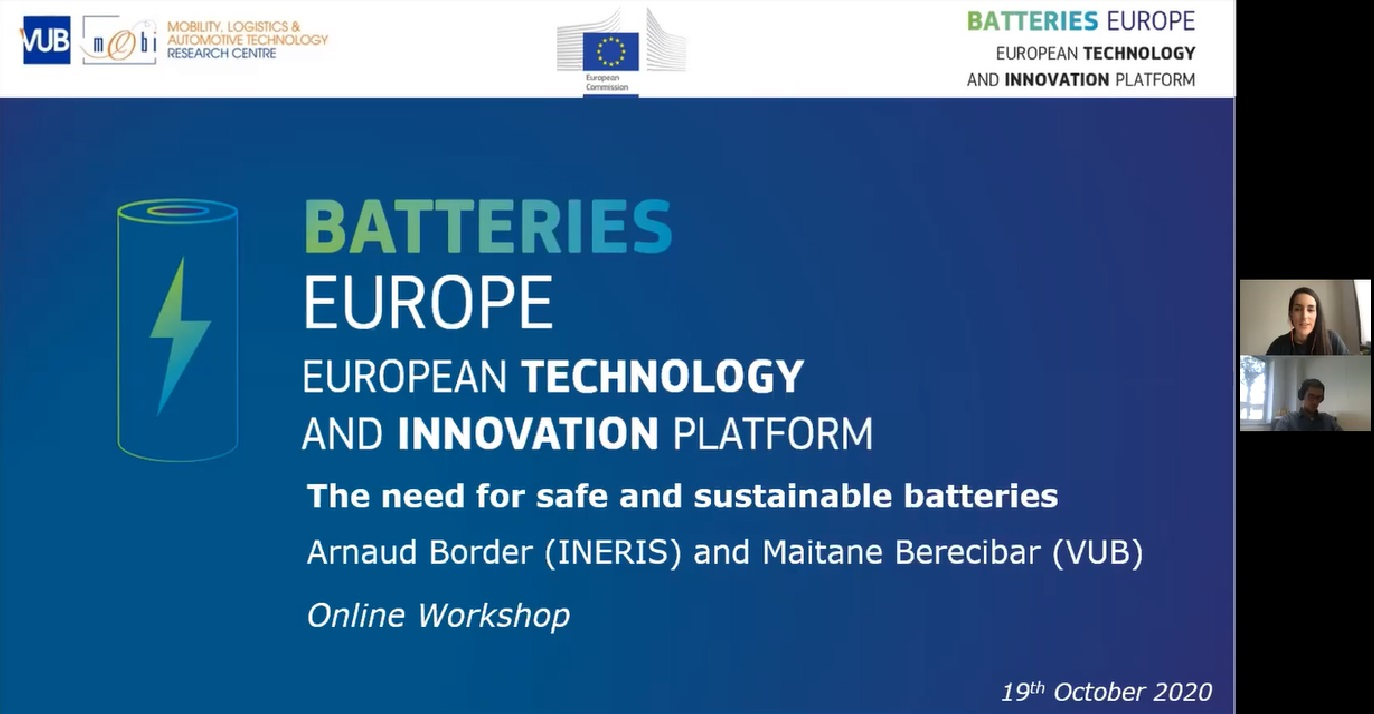 The Batteries Europe Task Forces on cross-cutting topics were once again very present: Willy Tomboy leader of the Task Force on Second life, presented the group's work and their fresh white paper. Immediately after, Maher Chebbo, Leader of the Digitalization Task Force presented their work, and was followed by Maitane Berecibar and Arnaud Bordes, who presented the work of the Safety Task Force as Co-chairs.
The event was immediately followed by the Platform's Second General Assembly.
Batteries Europe thanks all the attendants and speakers of the Workshop and invites its sympathizers to register for the third event here.
Downloads