PM²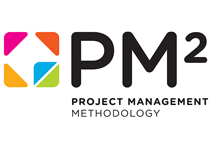 PM² - The European Commission's Official Project Management Methodology, Open to All
When is this solution for you? 
You are a project manager looking for free and easy to use project management methodology. 
What can we offer you? 
PM², the official European Commission project management methodology enables project teams to manage their projects effectively, and to deliver solutions and benefits to their organisations and stakeholders. While the methodology is suitable to any type of project, it is ideal for projects related to the public sector, EU programmes and grants.
PM² incorporates elements from globally accepted best-practices, standards and methodologies and aims to improve project management competency in the EU.
The PM² Methodology offers:
PM² Guide - latest version published in October 2018.
PM² Templates
PM² Online resources (wiki)
A Project Support Network (PSN) - a network/community of PM² users that can support each other in rolling-out PM² in their organisations, and with using the PM² methodology in their projects.

 
Coming soon:
Establishment of an PM² Project Support Network, a network of local Project Support Offices
Publication of the remaining PM² publications
PM² Project Support Network
Is this solution open source? 
Any questions? 
Please contact the Centre of Excellence in PM² (CoEPM²) team via this form.  
Contact the Interoperability Unit at DG Informatics (please use the subject line 'PM²').
More detailed information 
Who is already using this solution? 
The European Commission, the European Council, EU External Action Services, the Committee of the Regions, ECB, EIB, SRB, CVRIA, CEFEFOP, OP, ESM, ESMA and over 20 EU Agencies located all over the EU Member States. The methodology is also used by many consortia and hundreds of contractors involved in EU projects.



 
/isa2/file/anacoelho2jpg_enana_coelho2.jpg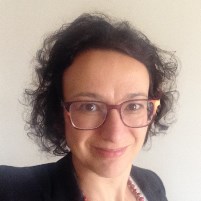 "The PM²​ is an easy to use project management methodology, even for private organisations. It fits the needs without being very complex and allows tailoring to different types and sizes of projects. When we settled the PMO in the IT Consulting Company, the adoption of the OpenPM² framework was a quick win in increasing the control of projects and clients' satisfaction, as we profit from a simple but robust methodology that didn't need a lot of tailoring and was easily understood and applied by all Project Managers."
Ana Coelho, HAKKEN - PMO, Portugal

 
/isa2/file/stephanegagnon-croppedjpg_enstephane_gagnon-cropped.jpg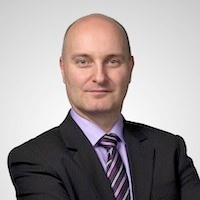 "PM² is one of the rare open source standards in Project Management (PM), and among the most formal and complete. Its longevity and reach will soon span beyond the European Commission PM community, as new organisations seek to integrate its assets into new standards, such as the Business Technology Management (BTM) Body of Knowledge (BOK), to serve as professional certification and program accreditation standards."
Stéphane Gagnon Ph.D, Université du Québec en Outaouais, Canada
/isa2/file/juanmanueldominguezortega-croppedjpg_enjuan_manuel_dominguez_ortega-cropped.jpg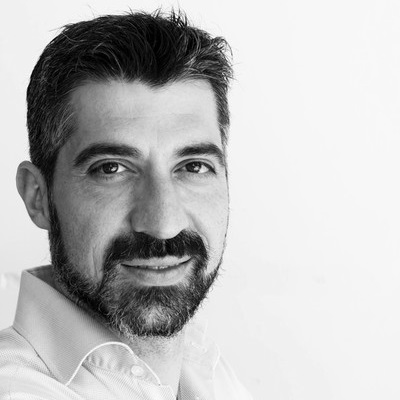 "The PM² of the European Commission (the Open edition) was first presented, officially, in Logroño Spain beginning of October 2018. It was 100+ people present, mainly business and projects managers. The event was organized by the Gobierno de La Rioja (Dir. Innovación, Trabajo, Industria y Comercio) in cooperation with APGP (the Association of Project Managers in La Rioja). PM² was very well received, with favourable comments/reviews in the local press & TV and raised great attention to both SMEs and the public sector. In my opinion, this is related to one of the strongest points of PM² which is the fact that it can be easily explained to different profiles (from the board to middle management to the execution layer of any organization) and can be understood and followed in a very natural way. It's a truly lean and agile methodology and is supported by useful artefacts/templates that are great tools for the practical implementation, as you can tailor the use depending on your needs (the scale-as-you-need approach is another strong point). We are looking forward to the Spanish translation of the guide and we expect a rapid take up of the methodology in La Rioja region and beyond. More of these please! ​
Juan Manuel Domínguez Ortega, Secretary and Board Member, Association of Professional Project Managers (APGP), Spain
/isa2/file/edesantis-croppedjpg_ene.desantis-cropped.jpg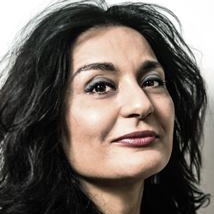 "The PM² methodology gives the great opportunity to implement Project Management in the organisations with an open and free standard. It is a huge impetus to use Project Management especially in Public Administration and to have a common model and vocabulary in public and private organisations. In order to promote the OpenPM² framework and make it as accessible as possible, one of the Project Management commissions at Order of Engineers of the province of Rome has begun to analyse this methodology."
Elisabetta De Santis, member of Order of Engineers of the province of Rome, Italy
Other use cases:

Pilot in Università degli Studi di Roma Tor Vergata, Italy (read the testimonial by Eusebio F. Giandomenico)
Key facts and figures 
thousands of personnel from the European Commission, the European Institutions and Agencies as well as external providers working for these institutions have been trained and certified
Qualified PM² Trainers